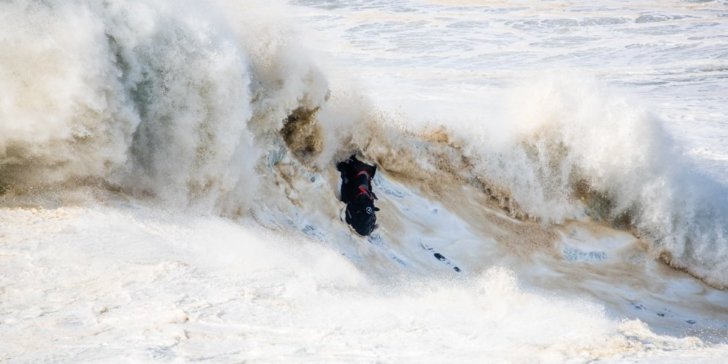 Surfer Alex Botelho hospitalized after a horrific incident at Big wave event
The Portuguese surfer was involved in a serious accident during the Nazaré Tow Surfing Challenge in Portugal.
Alex Botelho was being towed by a jet-ski when he was pummeled by an approaching 'cross' wave.
Both the driver and surfer were tossed like rags coming down near the Jet ski. Then the chunky crazy water swallowed them up.
Rescue crew pulled Alex from the water before he was rushed to hospital.
He was conscious and stable at the time of this writing.
Our wishes for his full and speedy recovery.
Front page Photo Credit: Pedro Mestre
WARNING: footage may be disturbing.