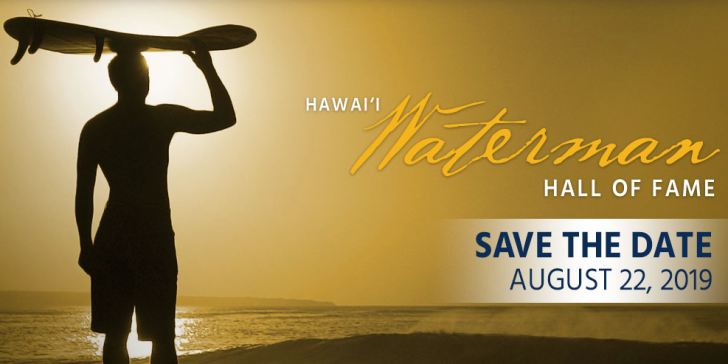 The Hawaii Waterman Hall of Fame honors those who have contributed an enormous amount of energy and passion to the ocean.
On August 22, 2019, the Outrigger Duke Kahanamoku Foundation will induct a number of Hawaii athletes into the Hawaii Waterman Hall of Fame who are pioneers and visionaries of our time.
Nominated by their peers for their contributions to ocean sports, their commitment to athletics through coaching and program development in addition to tireless service to the community, the 2019 class of inductees truly epitomizes Duke's spirit through their love of the water and through caring for our island community.
KAI LENNY | SURFING
Eight-time SUP Surfing World Champion, VICE KSP Kiting World Champion, Molokai to Oahu Foil World Champion and World Record Holder, and Molokai to Oahu SUP World Champion. Lenny was awarded the 2019 Biggest Wave and Best Performance of the Year. He founded the Positively Kai Foundation in 2015.
ROBBY NAISH | WINDSURFING
Kitesurfing and SUP pioneer with 24 windsurfing world championship titles and over 150 event victories. Owner of Naish International, manufacturer of windsurfing, kitesurfing, SUP, and foil equipment that is sold globally.
TRACY PHILLIPS DARLING | PADDLING
Four-time world champion canoe racer, Olympic paddler, and Pan American Games medalist. Awarded the prestigious Winged "O" by the Outrigger Canoe Club In