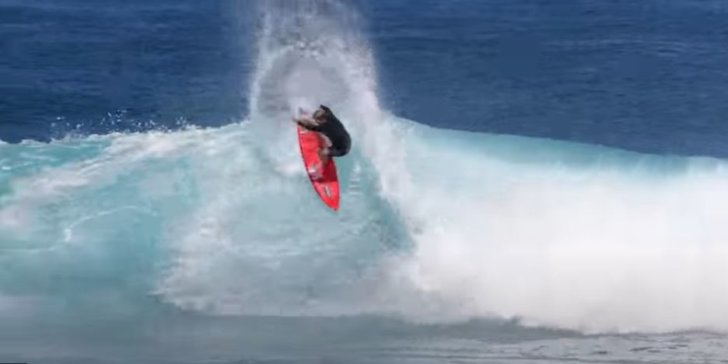 John John Florence and Barron Mamiya at Rocky Point
Filmed on 2/19/23 at Rocky Point on the North Shore of Oahu. John John Florence and Barron Mamiya were stand outs throughout the morning. Near perfect conditions surprised us after having 2 weeks of strong, onshore winds and tiny surf.
Surfers of Hawaii

Above frame grab is John's flight plan and grand finale of the 2-turn combo from front page. (All captions SNN)

Barron's uber solid stance for digging in…and solid direction change.

Speed, Power, Flow: Proof is in the trailing spray.
 
It all starts with this…paddler gets a taste of John's bottom turn.
 
Always sending it…including spray

There may be near 10 gallons of white water in John's finishing redirect.