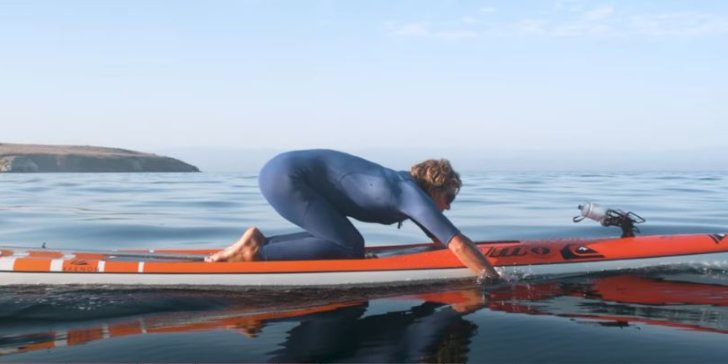 Jamie Mitchell's sustainability documentary, Seven Crossings, is about finding hope, inspiration and action to make a better world.
He has created an amazing life around the oceans. He won the Molokai2Oahu Paddle Race 10 consecutive times, the most ever.
And then he switched to big wave surfing and became professional there, surfing some of the biggest waves in the world at Jaws, Nazare, Mavericks, Waimea.
But he saw that the way we are treating our oceans has to change.
We face great challenges.
He shares his inspiration for thinking about paddling the Channel Islands just off the coast of Southern California.
00:00 Introduction to Jamie Mitchell's Seven Crossings Sustainability Documentary
00:40 Jamie Mitchell Bio
01:22 How Jamie Got Inspired to Paddle the Channel Islands
01:57 How He Wanted to Raise Awareness for Sustainable Solutions at USC's Wrigley Institute
02:26 The Problems We Face and the Solutions We Already Have
03:08 Getting Inspiration to Think Bigger
03:28 The Challenge of the Seven Crossings Project – Paddling the Channel Islands
04:30 Jamie's Perspective on the Sharky Waters of the Channel Islands
05:06 Where Jamie Gets His Inspiration for a More Sustainable World
06:00 The Anticipation of the Journey