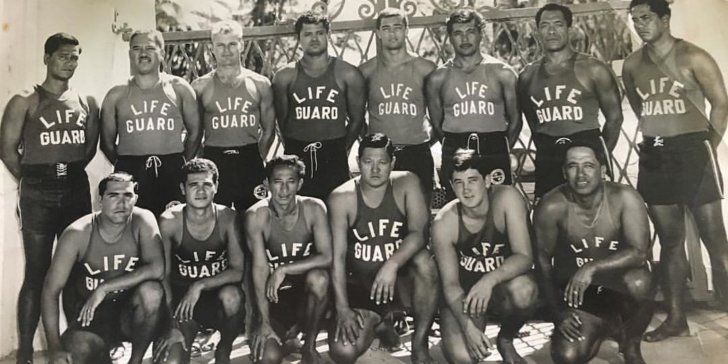 MAHALO TO OUR LIFEGUARDS. LETS CELEBRATE TOGETHER!
A RARE MILES STONE BIGGER THAN A TSUNAMI….100 YEARS OF LIFE-GUARDING IN HAWAII NEI.
MAHALO & ALOHA TO EACH & EVERY LIFEGUARD OF THE PAST 10 DECADES.
Aloha Ocean Safety supporters!
The Hawaiian Lifeguard Association is hosting an appreciation reception for 100 YEARS OF LIFEGUARDING! GO to our FB PAGE HERE
"100 Years of Lifeguarding on O 'ahu ". The reception is July 27th from 5:30p.m.-8:30 pm! The rooftop of the Hawaii Convention Center. To assist with costs and to continue promoting Ocean Safety awareness statewide, the I-ILA is kindly accepting monetary donations. We are also asking for donations for a raffle giveaway.
If you wish to support the 2017 "100 Years of Lifeguarding on O 'ahu " reception, please fill out the form below and mail it with a check to the address below. Please email questions or to make arrangements for donation pick-ups and/or drop-offs to 1001ifeguarding@gmail.com.
Mahalo for your support,
Ralph Goto, The Hawaiian Lifeguard Association
You can help make this a great event! They are raising money to make sure all Ocean Safety lifeguards plus one guest can attend for free! (Not a lot to ask).
Details of the event are still being worked out. 
Please follow @hawaiianlifeguardassociation and click on the link to donate! 
Or you can email your donation to hit this link to a pdf file:  100 years Lifeguards 
or pop us an email …..100lifeguarding@gmail.com.
All current OS lifeguards please keep an eye out for your invitation.
Please help us say MAHALO for 100 years! #100years
To support the appreciation reception for the 100 Years of Lifeguarding aka 100 Years of Saving Lives go to https://www.gofundme.com/100lifeguarding
OR CLICK HERE
Please help us share 100 years Lifeguards