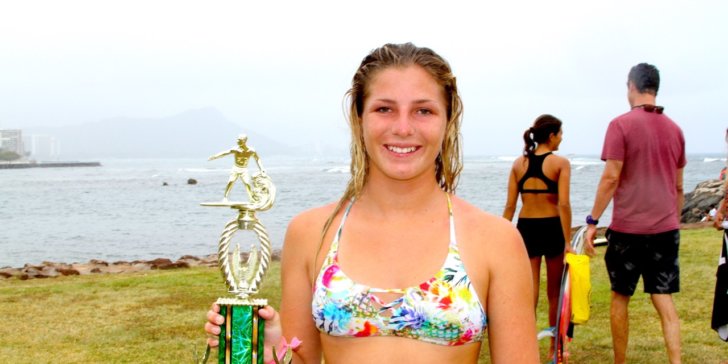 The Event Finishes Saturday in 1-2.5′ SSW with good offshore North winds. SNN.
FRIDAY: Junior Division
Surf 1-2, Ala Moana Bowls
First and Second qualify for Nationals
Below Angelina Yossa won three yearly rating divisions and two 2nd's at the HSA State Championships
13/14 and Junior Divisions.
Below from left to right: 4th place Abigail Balmus,  3rd Savannah Stone, 2nd  Angelie Yossa  State Champ Gabbi Knudson
Junior Division uses live scoring, priority and 20 minute heats same as the pros use.  Angelina Yossa got two seconds, Junior and 13/14 and she also was the leader for the season in three divisions, 13/14, 16/17 and Juniors. She is a FlHi Girls TV, Pakaloha Bikinis, Chancem, Meeks Surfboards team rider!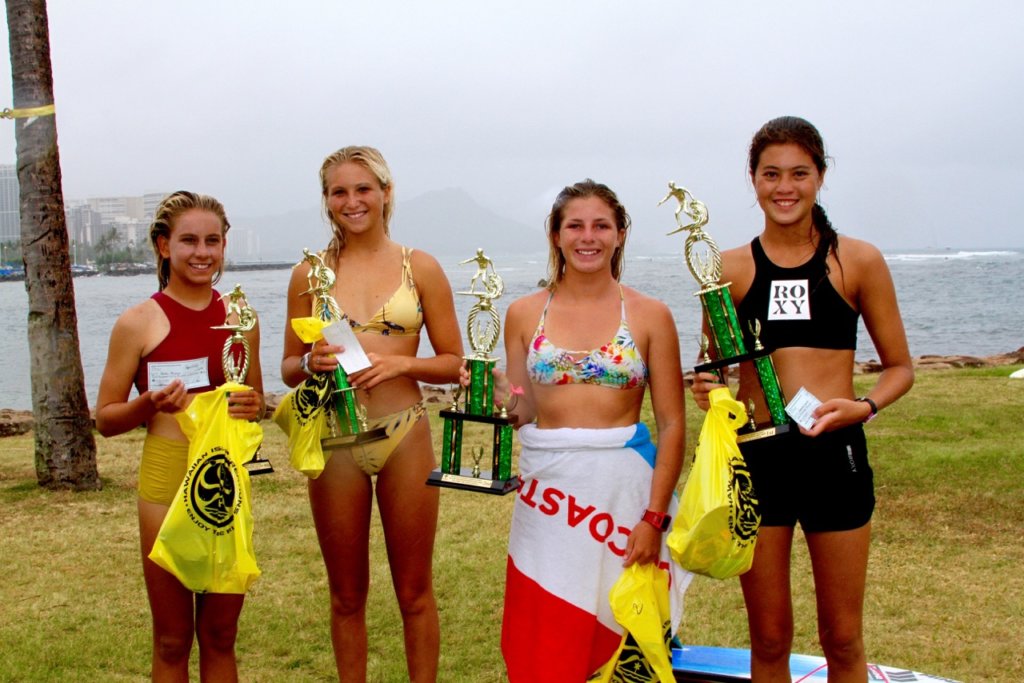 Below: Cole Frye wins the Junior Division at the HSA State Championship. Kai McIntyre 2nd  Daniel  Stella Third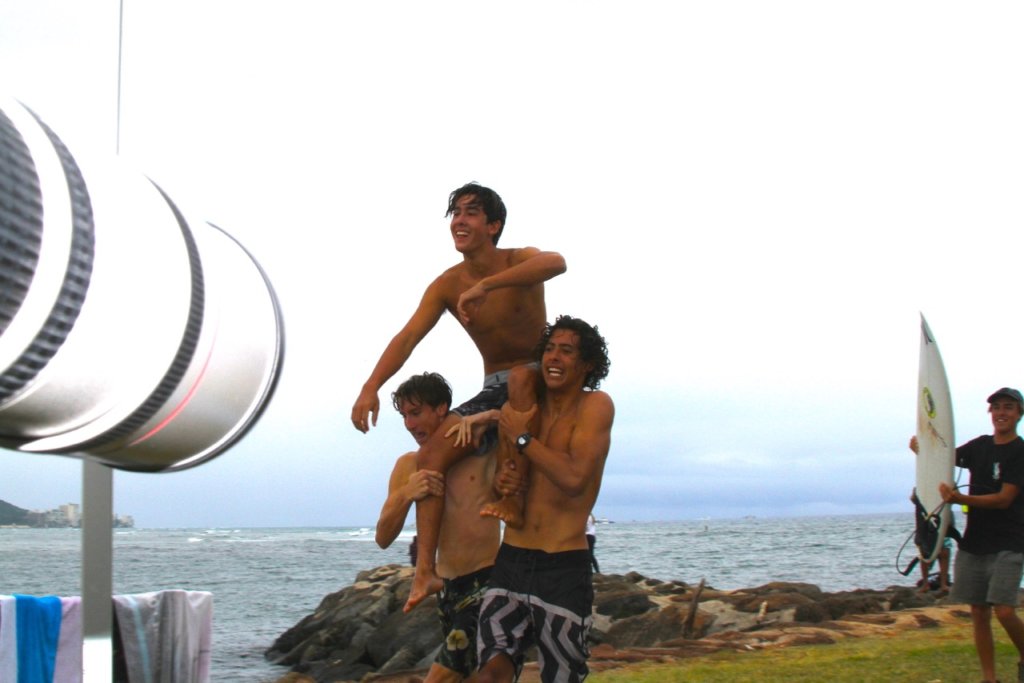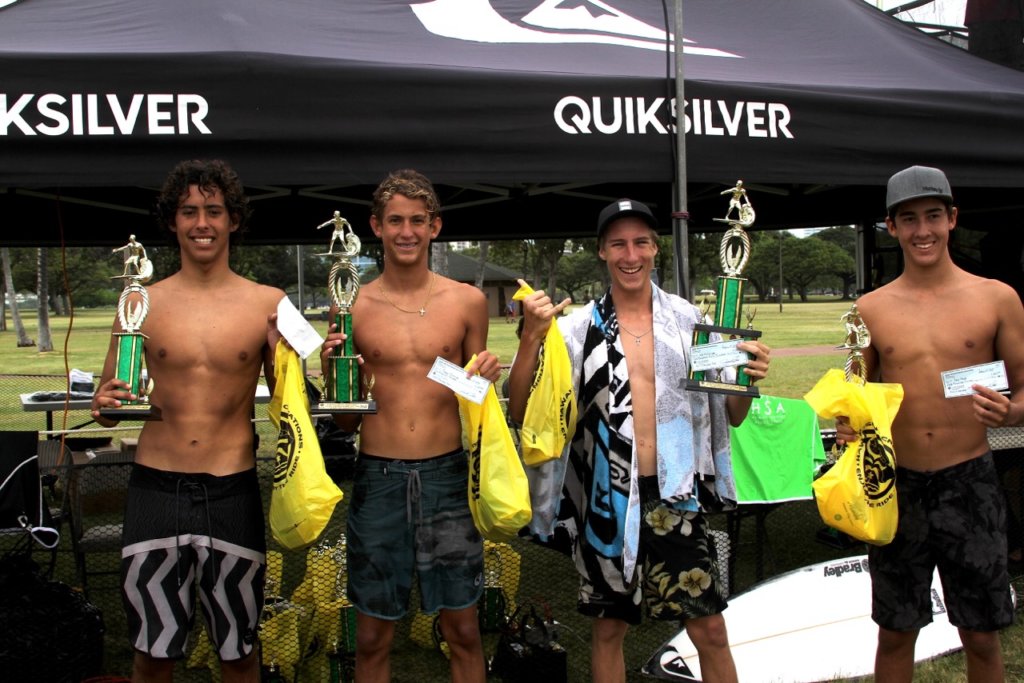 Betty Depolito
Banzai Video and Media Productions