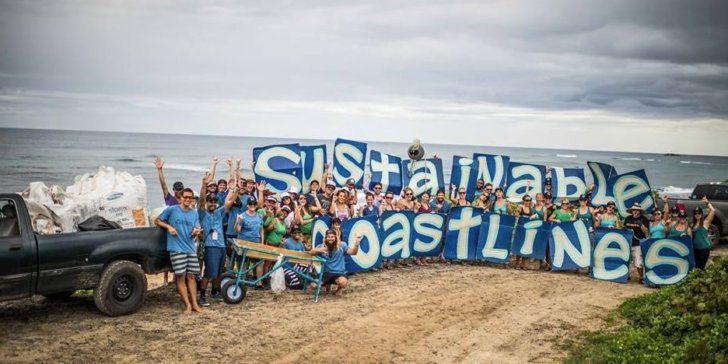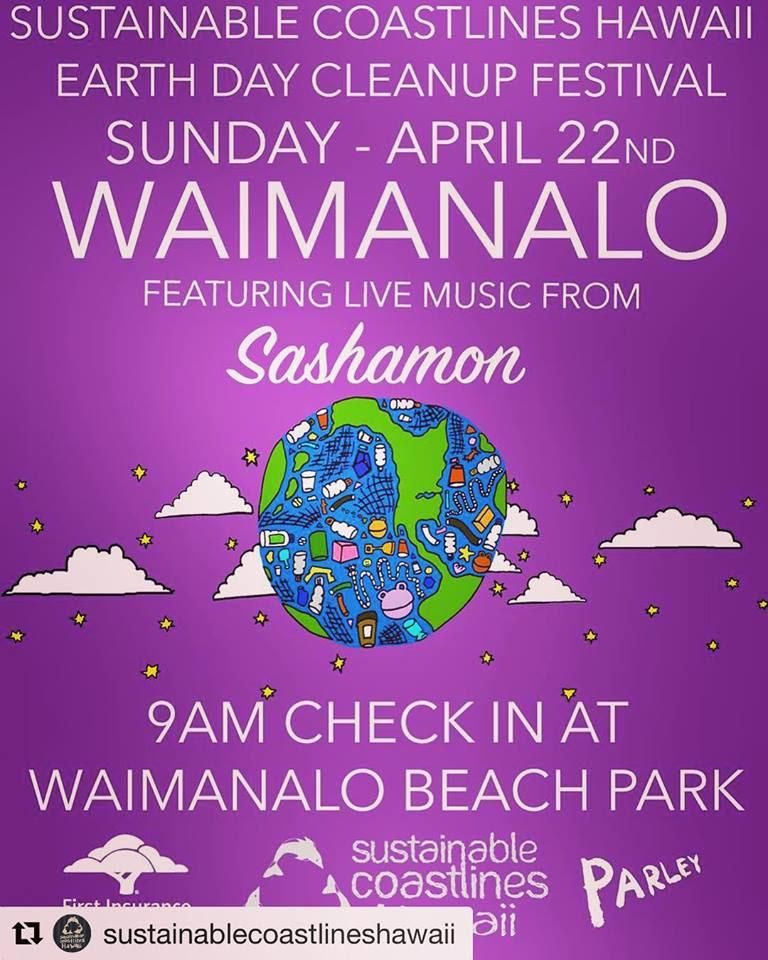 The Brand New Release from Sashamon "What I Do" Support Earth Day this Sunday  in the  Hawaiian Islands
 by participating in one of the nations largest cleanups at Waimanalo Beach Park starting at 
9am.
​
Severe Flash Flooding the nations #1 voted top beach is covered with
tons of debris, nets, plastic and other man-made pollution….
Sustainable Coastlines
will be hosting this event with Parley for the Oceans, First Insurance Company of Hawaii, Van's, The Kokua Hawaii Foundation, Plastic Free Hawaii, and Aaron's Dive Shop
cleaning  the beaches
with an expected crowd of over 1,000 people  in attendance
This gathering will be busing volunteers in all directions from
Makapu'u, Kaupo, Makai Research Pier,
Sherwoods
to
Bellows.
​
An underwater portion of the clean up will be
gin 

at Makai Research Pier with Scuba Divers
starting at 
8am
 organized by Aaron's Dive Shop.
Food, Beverages, and Activities for the Keiki will be provided throughout the cleanup.
Sashamon will be playing a live concert after the clean up opened by the Urchinz supporting his brand new release of "What I do" This is the first new track in years from the popular local musician  "What I do" was written after being featured on a Jame O Brien's surf short Freakside and Freakshow. Sasha's tracks Peace iz a Fiya and Rise pushed Sasha's music into a global spotlight thanks to the local surf community.
His next track  "Only Way"
and other brand new musicis soon to be released. Check out Sasha at upcoming shows, at Sashamon.com, or listen to his new tracks on the web.
As Sasha stated "Who are is what we Do"   "Support Sustainable Coastlines 
this Sunday
 at 
9am
 Waimanalao Beach Park"
For more information about the clean up check out the event page on Facebook or Instagram at @sustainablecoastlineshawaii