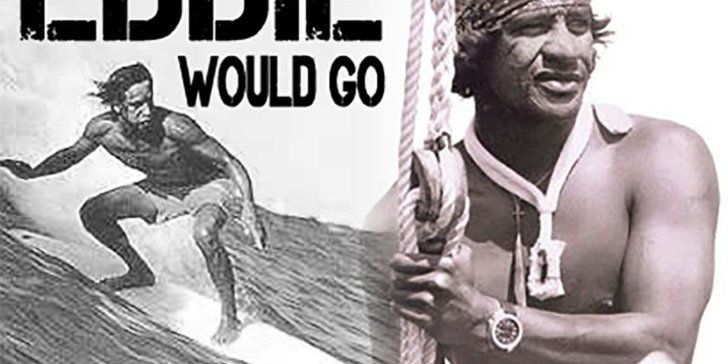 He would have been 72 this May.
Edward Ryon Makuahanai Aikau was born in Maui, Kahului on May 4, 1946, and sacrificed his own life on March 17, 1978.
He was 32.
Indeed, it has been 40 years now (March 17th)  the Polynesian Voyaging canoe, the Hokulea, capsized in the Kaiwi Channel. The crew was thrown into the water and holding on for possible help. Eddie could not wait…he boldly grabbed his surfboard and paddled into the darkness to try and get help….and was never seen again.
Later that night the crew was saved.
Eddie was Waimea Bays first lifeguard. It was here the Hawaiian Legend surfed the World's Biggest Waves. It was also here, he prevented 1000's from getting into trouble and saved hundreds of lives. Eddie never lost a single soul during a rescue.
He was named Lifeguard of the Year in 1971. He also won the Duke Kahanamoku Invitational Surfing Championship in 1977.
Eddie is a Monument to Hawaii and the world.
The phrase "Eddie would go" has become a part of Hawaiian and Ocean and Surfing culture.
Eddie Aikau will forever be remembered in Hawaii History.
A Hero who proved he possessed the Greatest Love of All.
Our thoughts, prayers, and best wishes are with the Aikau's and extended Ohana.