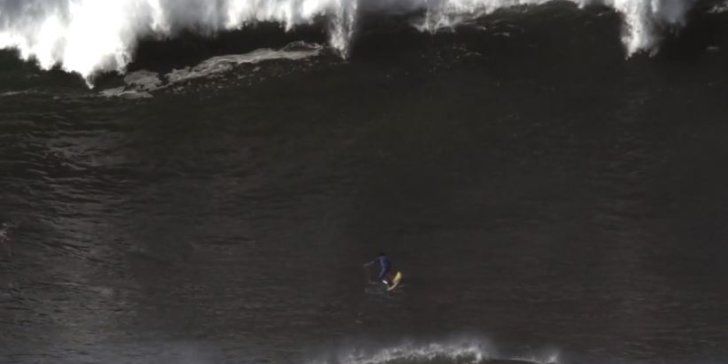 LETS GET READY FOR SOME OF OUR OWN WITH SOME BIG NAZ VID

Nazaré Session | 30.Dez | Training for Nazaré Challenge from EDP Mar Sem Fim on Vimeo.
Check out the New Year Wave Party…and awesome water views!
The hype of the new year swell was huge so every Big-Wave Surfer in Nazare skipped the new years' party in hope to find liquid bombs the next day. And it paid off!
The never seen water-angle in this video will give you a totally different view on how big and scary it really is out there…….
Click play and enjoy a new perspective of whats going on when the best Big-Wave Surfers hit the Lineup of Nazare!
For more action check http://www.instagram.com/sebastiansurfs
Surfers: Ross Clarke-Jones/ Sebastian Steudtner / Jarryd Foster / Lucas Chumbo / Axi Muniain / Jerome Sahyoun / Mick Corbett