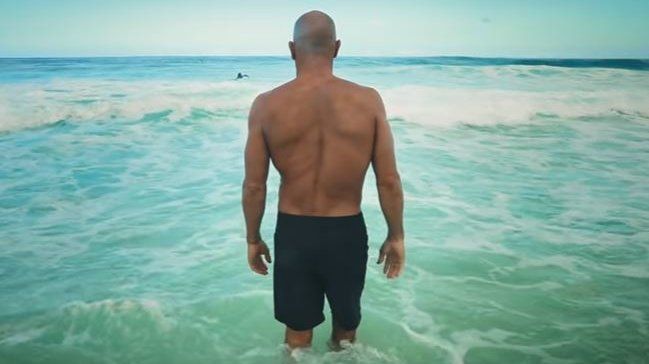 "It's not OK to remain unaware"
Kelly Slater Says Trashing the Ocean Is Not OK and Made a T-Shirt to Fight It

Outerknown partners with Ocean Conservancy to launch their 'It's Not OK' collection. 100% of profits from these products go directly to support protecting and cleaning up the ocean.
Slater has always put his money where his mouth is. And since he's made his living loving the ocean and it's waves it's no wonder he's no fan of ocean pollution. Inarguably one of the most successful surfers of all time is accumulating numerous surf-related business ventures along with his 11 world titles, Baywatch cameos, etc…. Kelly has had a lot of successes in his lifetime thanks to the ocean. So, he's giving back.
This is the cornerstone of many of Kelly's businesses, esp. his clothing brand Outerknown. His goal is to take that environmentalism/sustainability ethos to the next level, Outerknown recently released a t-shirt with the graphic "It's not OK," referring to ocean pollution. The brand will donate one-hundred percent of the proceeds from the shirt to Ocean Conservancy, an ocean/environmental advocacy group.
The T retails for $48 and is designed especially for those who favor ironic graphics – the OK is an abbreviated Outerknown logo, so the shirt is, in fact, very OK!