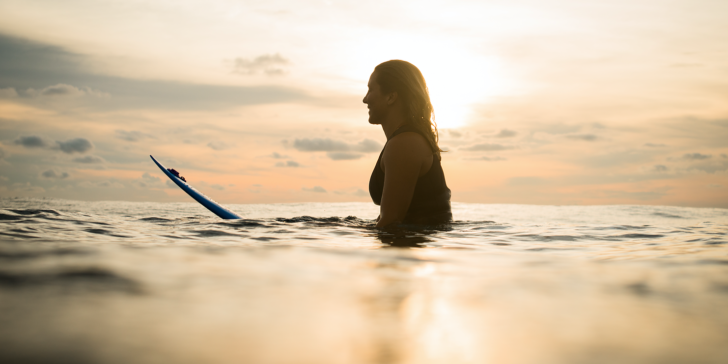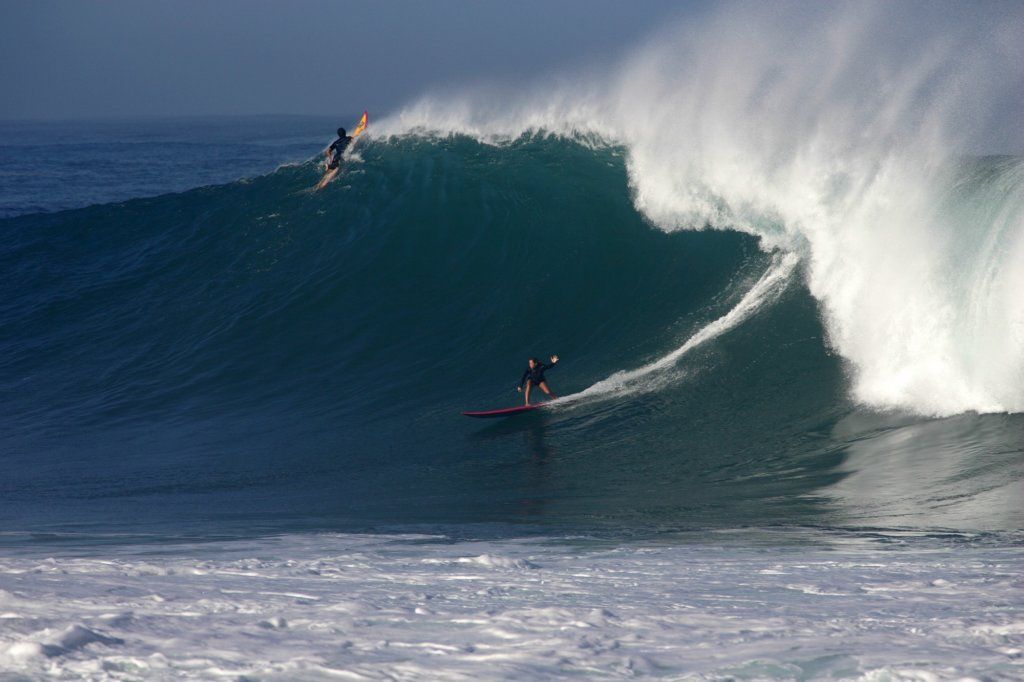 Waimea Bay…don't look back….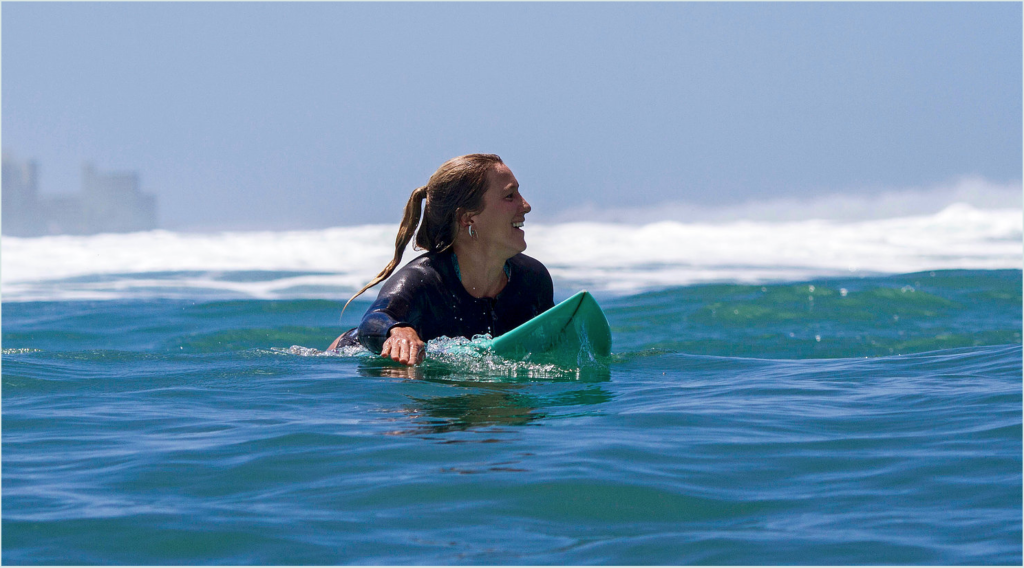 Stoked to be in the water. Image: Gonzo
First off, Mercedes is a passionate person who happens to surf. She dreams big and goes big. You get the feeling that no matter what she chose she'd find success. Just after Six years of surfing, she nailed an XXL Big Wave Awards nomination as one of the three best women big wave surfers in the world.  She wasn't done…. and got nominated again in 2010 and in 2011. But there's much more to her than these accolades.
One of the greatest things about being human is the ability to turn dreams into reality, hardships into opportunities, heartbreak into love… and all the while… never losing hope or the chance to help others. Mercedes Maidana has lived all this and she's only in her 30's!
Now, Mercedes has a new adventure and this one you can ride along with her!
1. SNN: When, where and how'd you start the business idea?
The idea started a few months ago, while I was (and still am) living in Austin, Texas. After 12 years living on the North Shore, I found myself in Austin after suffering a brain injury while surfing big waves during a BWWT contest at Nelscott Reef, Oregon.
I've got hurt in 2014 but my health kept deteriorating due to the severe brain injury, so I had to move to Austin to start special treatments and to stop surfing any waves that could rattle my brain.
It was the hardest chapter of my life, to be far from the ocean, doing daily treatments, and going through a difficult recovery.
Eventually, after 14 months of treatments, my health turned around, I started to feel well again, my brain improved a lot, and I found the joy of life again.
By putting everything in perspective, I realized that I wouldn't have been able to survive this time of my life if it weren't for the amazing people who supported me on my journey.
My dream is to be able to help others to get out of their darkness and step into the "lighter side of life".
I've learned a lot about myself, about my connection to the ocean, and wellness in general, and I am the happiest when I can share any of that experience with others and impact their lives in some way.
That's how the idea was born: to spend 8 days in paradise and provide a space for women to find their inner connection and enjoy the healing power of the ocean. But most importantly: I wanted to provide a space for women to have fun! I took life way too serious for many years and it's about time to laugh hard! The retreat was the perfect setting to manifest all of this.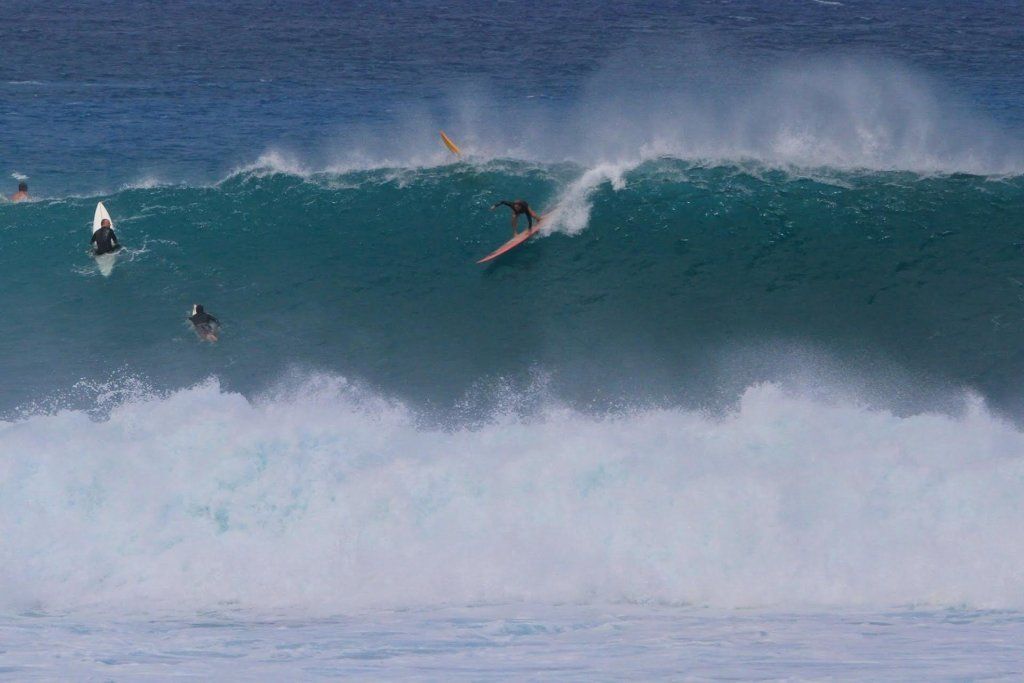 Sunset. Image Shannon Marie Quirck
2. SNN: How hard was it turning a dream into reality?
There' s a lot of work to be done in order to put the retreats together, organize every aspect to perfection and do the marketing. But for some reason, this project is flowing effortlessly. I'm allowing myself to go with the flow, and see how people respond to this dream. So far, I've been having a great response. I pray that those who may benefit from these retreats may come.
3. SNN: Do you have partners?
Yes, I'm proud to announce that Jamie Sterling will be in charge of the surf lessons. We'll be teaching them together.  Water safety is my number one priority. With Jamie, we make sure that we can pay exclusive attention to each surfer, so they can all get amazing waves and get back safely to the line-up.
Jamie is one of the best watermen in the world, 2011 Big-Wave World Champ, and Pipe specialist. We used to train together every day when I was at the peak of my surfing career. I've learned so much from him and I'm so honored to have him be a part of these retreats!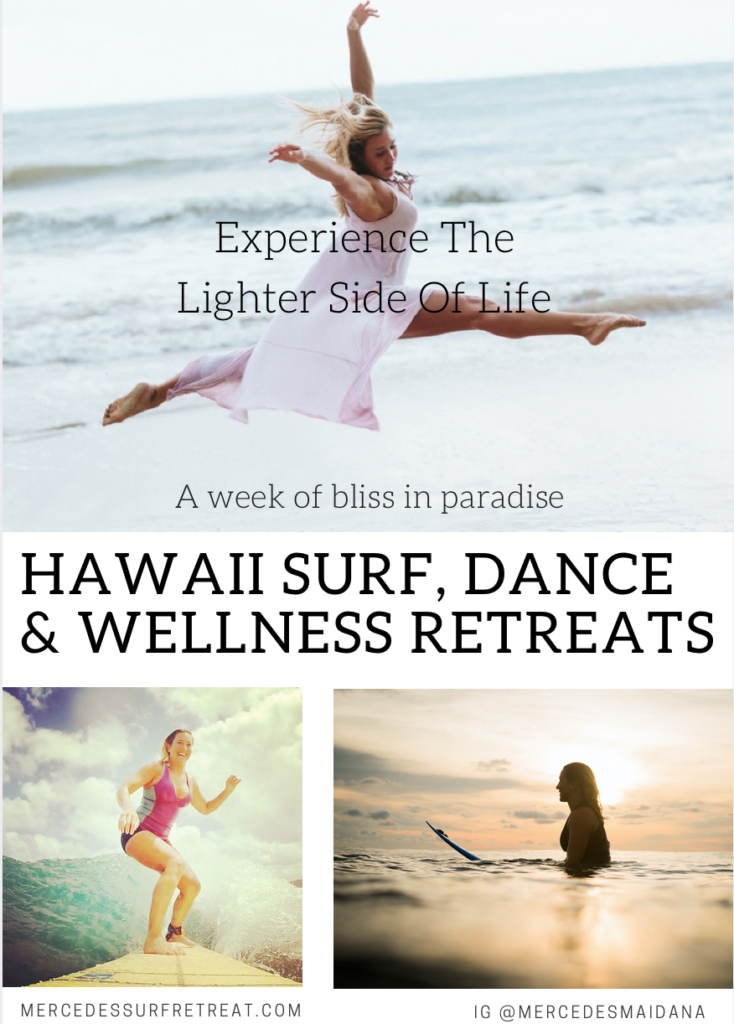 4. SNN: How long you been meditating?
I've been meditation consistently for the last ten years. Found my spiritual path the first winter I've arrived in Hawaii… I thought I came to Hawaii to surf, but my soul knows that I came to Hawaii to find my spiritual path…
5. SNN: Whats your faith/spiritual core?
My spiritual core is to focus on Loving, Acceptance and Forgiveness. It starts with myself, accepting myself just as I am, with my strengths and nice qualities, as well as my darkness and my  "human nature". The more I accept myself as I am, I can accept others and love them just as they are. It's a path of living focused on my soul and seeing this life as a classroom where I learn experiences and get freer inside.
6. SNN: How does surfing fit in? 
I've learned the biggest lessons of my life in the ocean. The ocean has humbled me in so many (if not all) levels. I had the best moments of my life surfing big waves, as well as the heaviest and scariest.
I've lived through the repercussions of a surfing accident that left me three years struggling constantly.
I've gained it all through surfing and was able to live my dreams (having an amazing sponsorship, traveling the world for years chasing big swells, living at Sunset Beach for 10 years on a house on the beach!). Then I lost it all: lost my health for three years, went through a divorce after my brain injury happened, lost my sponsorship and ended up living in Texas!
I feel that I've experienced both sides of the coin fully… Surfing has been the biggest teacher of my life. And now it's my joy.
I'm so happy to be able to surf 3-foot waves at Laniakea, I don't take anything for granted now!
 7. SNN: How often do you surf, meditate, dance…?
I'm still in Austin, Texas, finishing my treatments so I don't surf daily since the coast is 3 hours from where I live. But, there's a new surf park called NLand that has an artificial wave that, believe it or not, is crazy fun!
The wave has power all the way through, for 45 seconds, a few barrel sections and open walls to do 6 or 7 turns! So, I can't complain!
I just went to Hawaii in April and stayed for two months, after 14 months of not being there. My soul needed to be home again and I was able to return to surfing without harming my brain and find new, safe limits in my surfing.
I meditate daily, to keep myself aligned with the energy of Loving that I feel when I'm connected to Spirit.
Dancing came about last year… I was going through tough times in Austin, missing Hawaii like crazy every day. I've discovered that dancing to Latin music (I'm from Argentina) made me happy, so it became part of my nightly routine: cooking and shaking my booty around the house, while my dog looks at me as if I'm crazy. I did ballet while growing up and always felt the same love for dance as I feel for surfing. It's a feeling of freedom.
8. SNN: How far you wanna go with this concept? Beyond NS?
The North Shore is where my heart and soul reside. I want to facilitate the restorative Surf, Dance & Wellness Retreats on the North Shore, so I can share this magical place with people who may need to be here. Part of the activities that we offer are picking up trash as we walk on the beach. I want to be able to give back to this land and the people of Hawaii in different ways as I grow the retreats.
I also offer services of surf-coaching in other parts of the world, but in that case, it's not in a retreat format, but accompanying families to their surf trips and bringing value to their experience by providing surf coaching and wellness tips.
9. SNN: Last biggest wave adventure…?
Well, my last big wave adventure was in 2014 and lead to everything that I've shared here. In a way, the adventure was "the ride after the ride"  (like Darrick Doerner would say). It's been quite a ride but it has lead me to a place that I never thought I would be in: being happy, appreciative, open, grateful and feeling expansive. They say that "the crack is where the light enters". I had to crack my head to have a beautiful life today. The adventure is just beginning…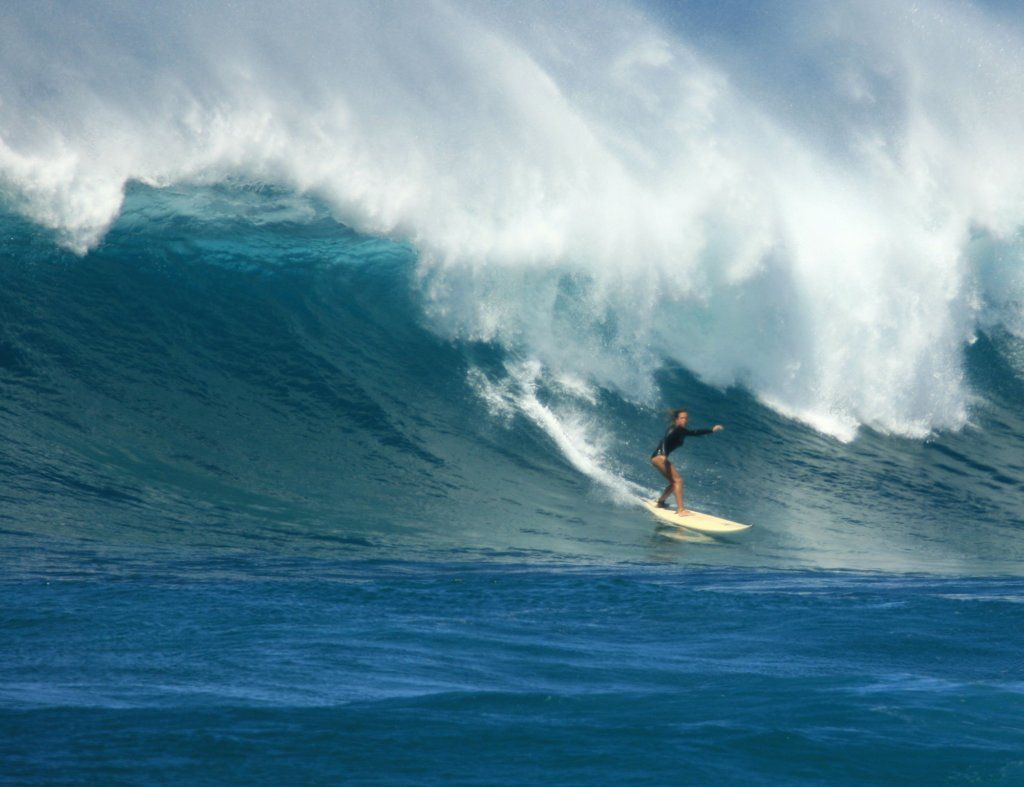 Sunset.