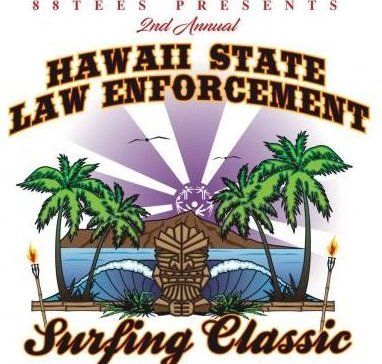 This weekend! Queen's surf will be about 1-2′ occ near 3′ from a SSW/SSE mix with ENE trades 15-25mph and decent weather! Let's go! SNN
TO SUPPORT: Special Olympics Hawaii Date: June 3rd & June 4th, 2017
Men and women employees at the city, state and federal level will compete in different age groups within five different categories: Longboard Division, Shortboard Division, Special Division, ʻOhana Division and Stand-Up Paddle Division.
All proceeds will benefit Special Olympics Hawaiʻi and support its work to provide year-round sports training and competition opportunities for athletes with intellectual disabilities.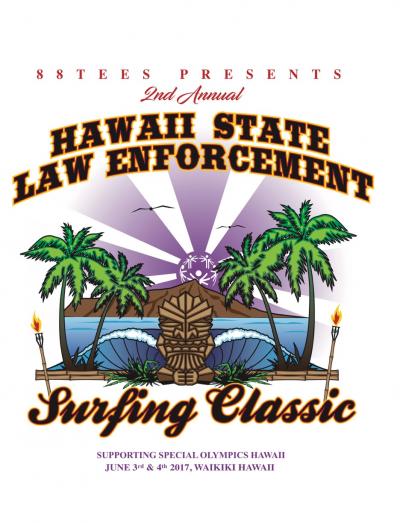 7:00 a.m STARTING TIME Location: Kuhio Beach, Waikiki "LAW ENFORCEMENT MEMBERS & OHANA ONLY!"
"LAW ENFORCEMENT MEMBERS & OHANA ONLY!"
ELIGIBLE SURFERS: Public Safety Workers, Policemen, Firemen, Water Safety Officers, Attorneys, and Military Police & Federal Officers – all active, retired, and reserve. (Member, member's husband or wife, and/or immediate children. Final decision determined by Head Event Coordinator or Designee).
DEADLINE FOR ENTRIES: May 27, 2017, Accepting first 200 entries
BEACH ENTRY FEE $75.00 CASH w/T-shirt RULES:
ADDITIONAL DIVISION $20.00 1.LEASHES (OPTIONAL) 2.LONGBOARD MUST BE 9 FEET. 10 FEET IF YOU ARE OVER 200 LBS.
NO GUNS OR POINTED NOSE.
3. SHORTBOARD DIVISION: NO LONGER THAN 2 FEET ABOVE YOUR HEAD.
NO MINI TANKER (FISH Okay).
LONGBOARD DIVISION – Surf 2 Rounds
VINTAGE DIVISION – Surf 1 Round Only! 2 HEATS ONLY! MAXIMUM 6 Per HEAT/
MENS 18-29 YEARS OLD MAXIMUM 12 SURFERS!
Pre "tri-fin" MASTERS 30-55 YEARS OLD era: vintage twin, vintage single, real 60's
GRANDMASTERS 56 YRS & OVER longboard, alaia. Any questions, final decision by Head Event Coordinator or Designee
SHORTBOARD DIVISION – Surf 2 Rounds OHANA DIVISION – Surf 2 Rounds KEIKI 17 YRS & UNDER Team Challenge: 4 people & $100. Per Team MENS 18-50
YEARS OLD (YOU CAN USE: Longboard, SUP Board, or MASTERS 51 YRS & OVER Shortboard) Maximum: 18 TEAMS!
SHORTBOARD/LONGBOARD – Surf 2 Rounds
STAND-UP PADDLE DIVISION – Surf 2 Rds WOMENS LB/SB COMBINED, OPEN Men/Women (Mixed)
CASHIERS CHECKS ONLY! PAYABLE TO: China Uemura's Surfing Foundation –
Sponsor
Special Olympics Hawaiʻi
Contact name
Crystal Yamasaki
Contact email
crystalclearcomms@gmail.com