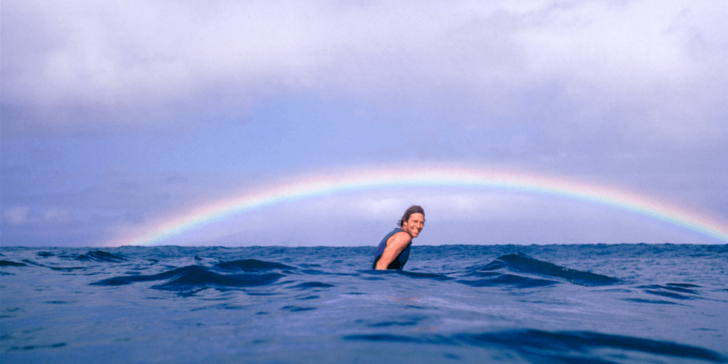 SURFER Magazine Founder John Severson gave the surf world far more than iconic images which became the backbone of surf filmmaking/photography. Severson's vision, leadership, attitude & approach all highlight the beauty & lighter side to surfing culture. John was the pioneer for surf media for over half-century since he launched this first-ever surf magazine we call SURFER MAGAZINE. Is it just coincidence, I received my June Issue in my mailbox on May 25th, the day he died? I came home to it (along with my bills) after surfing a few hours in our glorious SSW this Memorial Day Weekend. That and this magazine have been a part of my heart & mind for about as long as 'SURFER' has been around. R.I.P. John Severson. Mahalo & Me Ke Aloha. Gary Kewley
2011 SURFER Poll Lifetime Achievement: John Severson
Music: "Dead End" by The Lonely Wild; "Catamaran" by Allah-Las; "Shine" by Moonhears
"In this crowded world," Severson wrote in the very first issue of SURFER, "the surfer can still seek and find the perfect day, the perfect wave, and be alone with the surf and his thoughts."
It's hard to estimate the impact Severson had on surf media & thus 'surf mentality'. This in addition to our lifestyle growth as Sport/Art/Business. He, in essence, single-handedly created a space for it. "Before John Severson, there were no 'surf media,' no 'surf industry' and no 'surf culture,'" wrote Sam George. "At least not in the way we understand it today."
Severson's journey began when his family moved in 1945 to San Clemente from Pasadena. "When [my father] quit his job and moved to San Clemente, it turned out to be the greatest move of my life," he said in the video above celebrating his 2011 Surfer Poll Lifetime Achievement Award. "I became a little beach boy and learned to surf." It didn't take long to make his first surf film: in 1958, simply entitled  'Surf'.  This foretold what his future would hold. Over the next few years, he prolifically made Surf Safari, Surf Fever, and perhaps most notably, Big Wednesday. Severson was smart. talented and well educated. He got w an M.A. in Art and used his drawing abilities to created posters for his films.These are near as iconic as the surf films he created.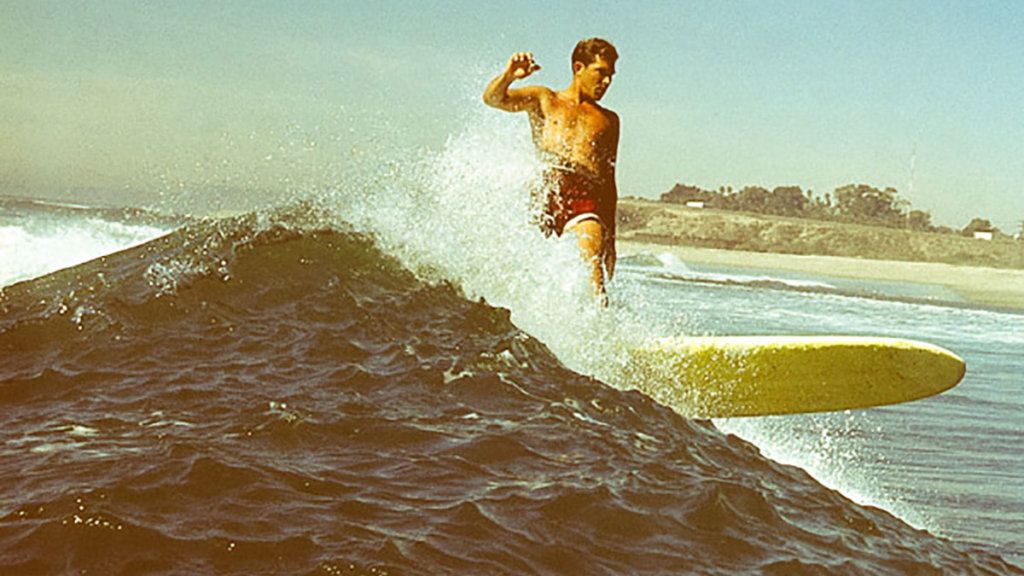 Image: John Severson California
Then came the business of surf business. He needed to promote Surf Fever which hit in 1960, so John created a little magazine called The Surfer.  Though less than 40 pages and chocked full of photos, art, and a few sentences, it was a huge success.  By 1961, The Surfer became Surf Quarterly and Severson handled nearly all of it: the art, design, writing and photography. Then he started hiring guys who would become industry titans.
, It wasn't that long when Severson stepped away from the magazine In the early '70s. He had worked so hard to create this new media niche. But I guess John just wanted more time to surf and keep it simple. So, he made a good call. He took his wife and children to Maui. Surfed, painted, lived.
It would be nearly impossible to find anyone who had more impact on surfing's place on the planet than this surfer. He will be sadly missed. Our sincerest condolences to his family, friends….John Severson: Aloha and R.I.P.
Here's a FULL BACKGROUND with Matt Warshaw HERE