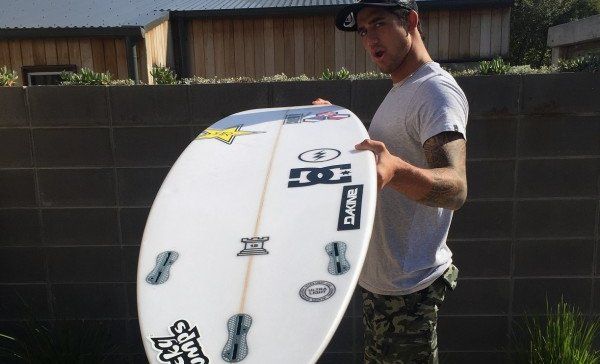 Surf News Network, 10 April, 2017 – Vista, California – Ezekiel "Zeke" Lau made headlines this past December when he narrowly achieved a dream he had been working on for years… becoming one of the 34 surfers invited to compete on the World Surf League Men's Championship Tour.  Everyone knew it was only a matter of time until Zeke made the tour, but the last-minute half-court toss for the win by Kanoa Igarashi made it that much sweeter.
Before the tour gets going with its first event in Queensland, Aus, Zeke has made the decision to continue on with his wax sponsor, Sticky Bumps. He has been with the wax and accessories brand since late 2013, and before that was riding for their grom-centered brand, Ransom.
He has recently been featured on the Sticky Bumps Hawaiian Tropical Formula wax packaging, a wax specially formulated for the consistently warm and humid conditions of Hawaii. With the new agreement, the box will feature a new image starting this summer.
"Stoked to re-sign with Sticky Bumps for Wax. It's super important to have solid wax in all conditions on my boards as I enter my rookie year on tour." -Zeke Lau
"We are thrilled that even with Zeke's transition from the QS to the CT he is still on board with our brand. We are so excited for him to start his CT career and know that his powerful and impressive surfing will earn him amazing results in his rookie year on tour." –John Dahl, President and Founder Wax Research Inc.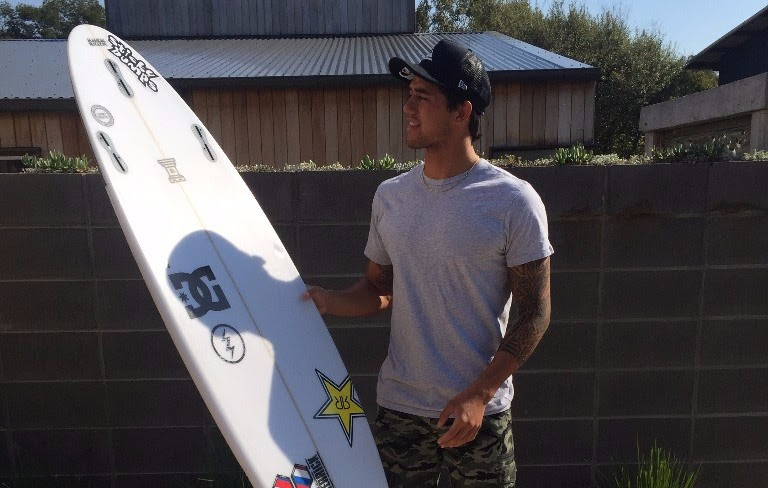 Ezekiel Lau, from Honolulu, HI is a well established international star in surfing.  Still in his early twenties, the surfing media has consistently billed him as Hawaii's next great hope for a world title.  In 2017, after grinding it out on the WQS, Zeke finally made the cut and got his jump up to the big leagues.  He will be a major man to watch on the CT this season.  Along with remarkable natural gifts for surfing and an instinctive connection to the ocean, Zeke is an athletic powerhouse.  Zeke's approach to surfing is organic with real sense of raw power.  The dedication he has put forth has allowed him to be one of the most versatile surfers in the sport, staying on top of his lip game and being able to punt with the best of them.
ABOUT ZEKE HERE