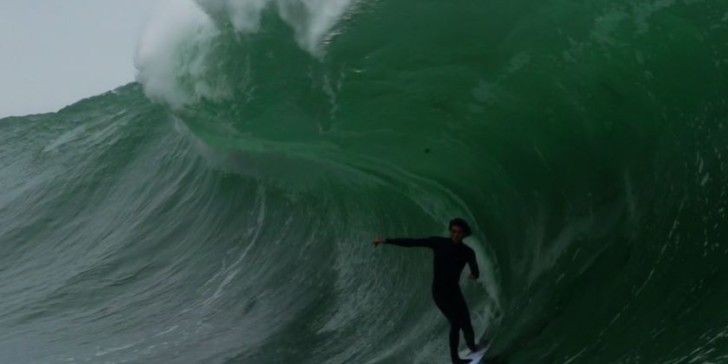 If Craig was on the Tour he could take more than a few down at the heavy reefs.
LUXURY 29.99 featuring Craig Anderson….

National Weather Service Widgets – Honolulu, Hawai`i
And just in case you liked that one….
Welcome Elsewhere from craig anderson on Vimeo.
Willowy goofyfoot freesurfer from Australia by way of South Africa; called "the premier stylist of his generation" by surf writer Jed Smith. Anderson was born (1988) in Port Elizabeth, South Africa, and spent his childhood in nearby Blue Water Bay. He began surfing with his father at age eight, and seven years later moved with his family to Newcastle, on Australia's east coast.
Anderson entered a few regional surf contests, but his unhurried knock-kneed style was poorly suited for the competition circuit. It was, however, just the thing—along with his scruffy emo-boy good looks—to make him a media darling, and a big ticket signee to a lucrative Quiksilver sponsorship.

Anderson's repertoire is full of above-the-lip theatrics, made all the more unique by his rubber-limbed flexibility, but his foundation is built on a swooping, high-line trim that evokes memories of Gerry Lopez. Anderson is typically photographed and filmed riding thick single-fin throwback boards, and has helped popularize a number of user-friendly, mass-produced models from Australian shaper Hayden Cox.
Not everybody appreciates Anderson's style and approach; online comments and forums have at times savaged him as overrated and over-commercialized. When fellow Aussie Mitch Coleborn described Anderson as "the definition of a groovy dude," he did so in a way that seemed half good-natured, half ironic. But the surfing public mostly fell in love with Anderson, in much the same way they embraced Rob Machado, another thin, long-haired surf-stylist.
Anderson is frequently centerfold material in surfing's most style-conscious media platforms, including What Youth and Stab. He's been featured in dozens of webclips and videos, including Castles in the Sky (2010), Lost Atlas (2011), Dear Suburbia (2012). Anderson was front and center in Slow Dance (2013), a 30-minute film made by fellow anti-establishment careerist Dane Reynolds. In 2010, Anderson was named the "Breakthrough Performer of the Year" at the SURFER Poll Awards.
Source: http://encyclopediaofsurfing.com
The intertia interview
Lost Interview: Craig Anderson Talks Passion, Work, and the Art of Surfing
.