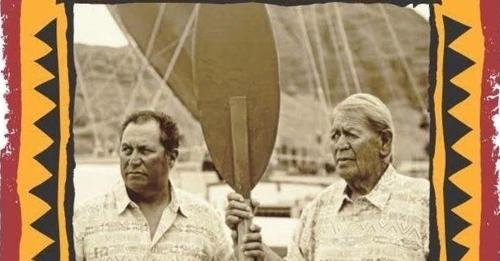 Celebrating Surf, family…and food 🙂
Hawaiian culture, fun and stoke!
This year Honors "Uncle Ants" Guerrero
"I'm tremendously grateful for the honor and proclamation that is celebrating my father's legacy. My father and his service to the community here on the west side, to service to transportation, to all the causes and the ripple effect that one man can have and touch so many lives, I'm grateful for that." Kaipo Guerrero, son of Anthony Guerrero.
Above was live on youtube …last Saturday… Day one of the event…this Sat. the 26th will be waaaaay bigger!

The last 2 years were postponed due to Covid…but this year the Buffalo Big Board Surfing Classic is ready to rock …and roll!  Surf should be a fun 2-4′ average to kick off.
The 5-day friendly competition as always runs for two weekends starting President's Day weekend…
Event proceeds will be donated to the Junior Lifeguard program and toward building a public pool for the Waianae community.
We're supporting the Ho'oma'a Foundation of which the Buffalo Big Board Classic is now a part.
For more information on how you can help, donate, or be a part of the event please visit: www.Hoomaa.org.
HO'OMA'A: TO PRACTICE, GAIN EXPERIENCE OR SKILL, BECOME ACCUSTOMED
OUR MISSION
To perpetuate and promote the Hawaiian Culture and Values through interaction from Mauka to Makai
To build on an ongoing legacy which ensures that our Leeward O'ahu Community – and all those who visit our shores – learn to respect and help perpetuate Hawaiian Culture in its relationship to land, sea, sky and the human
Mahalo nui loa,
HO'OMA'A FOUNDATION
Bunky Bakutis
Vice-President
Phone: 808-479-5925
Email: bakutisb@gmail.com

One of the most watched events…SUPsquatch…image Mozo