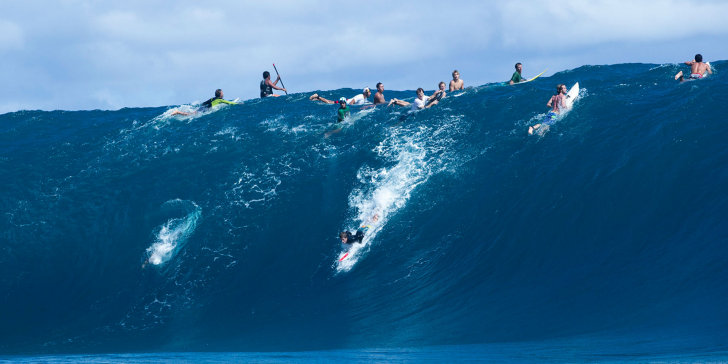 Nathan Florence rolls into one of the year's most talked-about waves. Teahupoo, Tahiti. Photo: Brendon O'Neal
It was a year in which bravado dominated, the combo was supreme, the swell of the century hit, and John John showed us the View From A Blue Moon. From Nathan Florence's Teahupoo mid-pit adjustment, to Dorian's Jaws drop, and Jordy's North Point oop, these are the rides that mattered in 2015. No doubt you'll tell us what you think.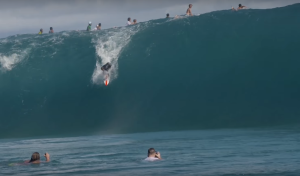 Kelly Slater called it "hands down the best wave ever paddled at Teahupoo." He might be lesser known than brother John John, but Nathan Florence has written himself into the history books with this one. Pure paddle power on a mutant Teahupoo west bowl and how's the no-hands line adjustment to get above the foam ball? Pure genius under life threatening duress.