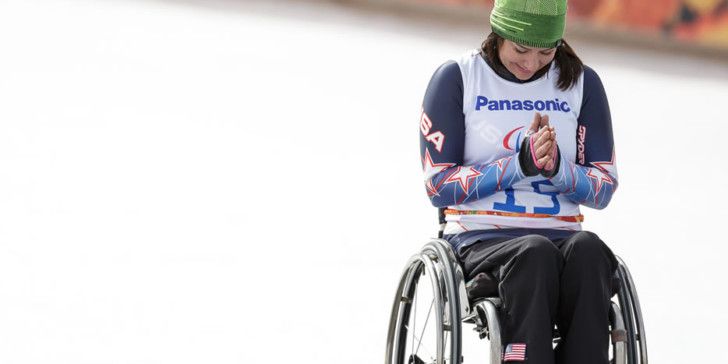 Surf News Network, February, 2017 
Alana Nichols on surfing, being a champion…. 'no matter what'
Alana has competed and won gold medals in Olympic basketball and alpine skiing, and now she's taken to the ocean, riding waves, and ripping. She's also been on shows like Conan O'Brien and she happens to be hilarious.
At 17, Alana was on her way to college on a softball scholarship when she attempted a flip snowboarding, and landed directly on a rock on her back. She suffered a spinal cord injury that left her paraplegic.
Instead of giving up sports altogether, Alana transitioned to adaptive sports, quickly becoming a top Olympic competitor in skiing, wheelchair basketball and sprint kayaking. She has some crazy stories about falling, and about winning. She has most recently taken up surfing, and is one of a few females competing in adaptive surfing, and helping pave the way for more to come.