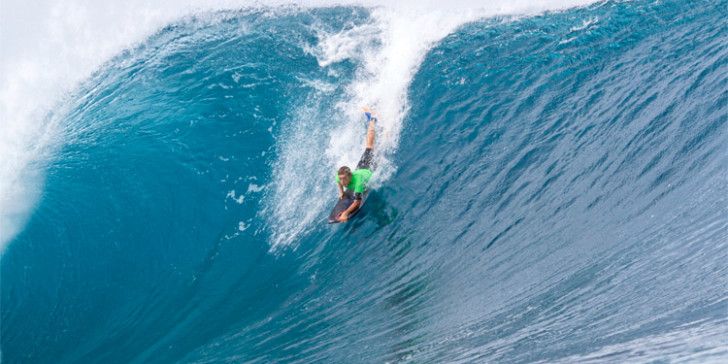 Had great conditions, barreling waves, amazing performances….
The first event of the professional bodyboarding season mixed invitees, legends of the sport, and the top riders of the APB World Tour.
In the Men's division, Shayden Schrader would get the highest single wave score of the day for a spectacular air reverse worth a near-perfect 9.93 points from the judges.
The organizers managed to run the first three rounds, and the Hawaiian bodyboarders used the knowledge of the wave to progress through to Round 4. There are 16 local athletes in the round of 36.
In the drop-knee competition, Miles Kauhaahaa, from Maui, was able to break Dave Hubbard's dominance and took home this year's title.
On the women's side, Japanese powerhouse Ayaka Suzuki won the Pipeline Women's Invitational. It's her second consecutive win at Pipeline.
2017 Pipeline Women's Invitational | Final
1. Ayaka Suzuki (JAP)
2. Valentina Diaz Langdon (CHI)
3. Jessica Becker (BRA)
4. Hiromi Takase (JAP)
2017 Pipeline Drop-Knee Invitational | Final
1. Miles Kauhaahaa (HAW), 18.50
2. Dave Hubbard (HAW), 16.77
3. Sammy Morretino (HAW), 13.10
4. Bud Miyamoto (HAW), 9.33