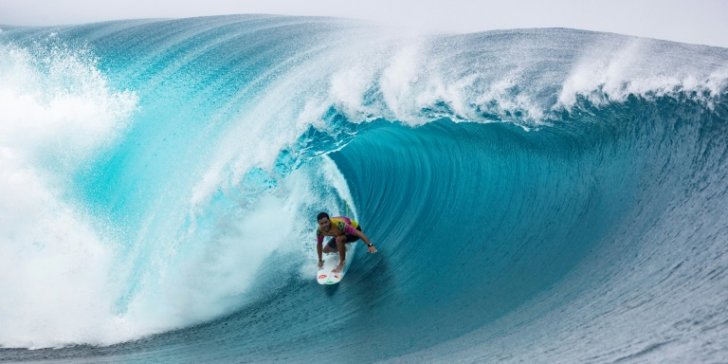 After an incredible 15-year run that culminated in him topping the 2015 WSL Championship Tour rankings, Brazil's Adriano de Souza has announced that he plans to retire at the end of the 2021 season.
Adriano de Souza is more than Brazil's 2nd World Surfing Champion (Medina 2014) – he's an inspiration, the ultimate, dedicated warrior. Over the last 15 years, he not only won events and a World Title… but he inspired the modern Brazilian storm (Medina 14, 18, Ferreira 2019 WC…) and it's still taking over the surfing world. Adriano's presence on the WSL Championship Tour was historic and he will be greatly missed. 
"Many factors helped me come to this decision," says de Souza. "In the past 15 years I have given my life to surfing.
It was pure dedication and I always gave 100 percent.
Competing without passion is not a champion's attitude, nor does it match the energy of the sport, so I feel the time is right.
"I want to celebrate my past 15 years – during which time I built relationships around the world and developed a strong connection with family, friends and fans – and I want to spread a message of a new light on my path.
"With this decision to retire at the end of next year, I can see this new light and it will give me a better chance of finishing off with an excellent 2021 season."
"With a competition jersey, I was always focused on great results, because I'm a world champion.
But I wanted to do some things I've always imagined, like being part of a special event without so much pressure, or to go on surf trips with friends," he says.
"From now on, this pressure is gone and I'll accomplish things I've always wanted.
"My goal is to complete the whole Championship Tour in 2021, because I have so many friends around the stops and I don't want to say half a goodbye.
My expectations are high right now, especially for Saquarema, where I believe it will be very intense.
This goodbye vibe will give me a good energy."