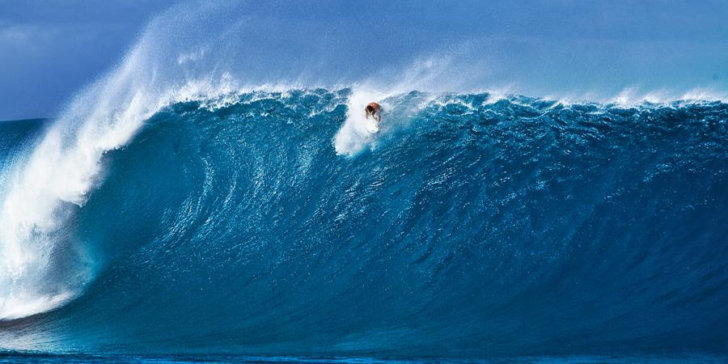 Need we say more?
DON'T MISS this Super Session with the legendary crew at Cloudbreak.
Front page: Chasing the perfect barrel in Fiji. Image: Andrew Shield
Not a bad list of blokes to shoot at a cooking Cloudbreak!
Shane Dorian, Anthony Walsh, Mick Fanning, Dane Reynolds, Joel Parkinson. WOW.
Fiji is closer than you think, just over 3.5 hours from Sydney with year-round warmth and world-class waves.
Find out more at fiji.com.fj Fiji, where happiness comes naturally.
Mick Fanning slotted frame grab…and wait till you see his last wave on the end of the vid