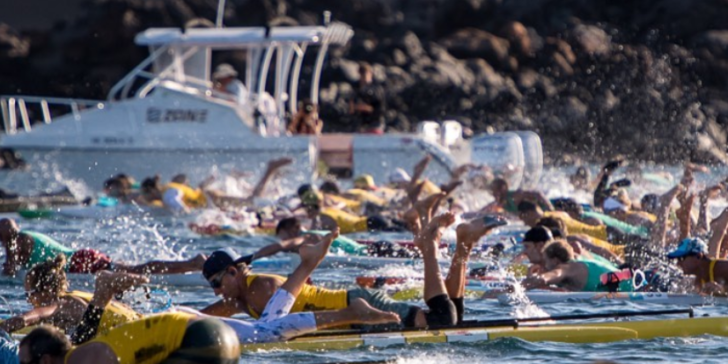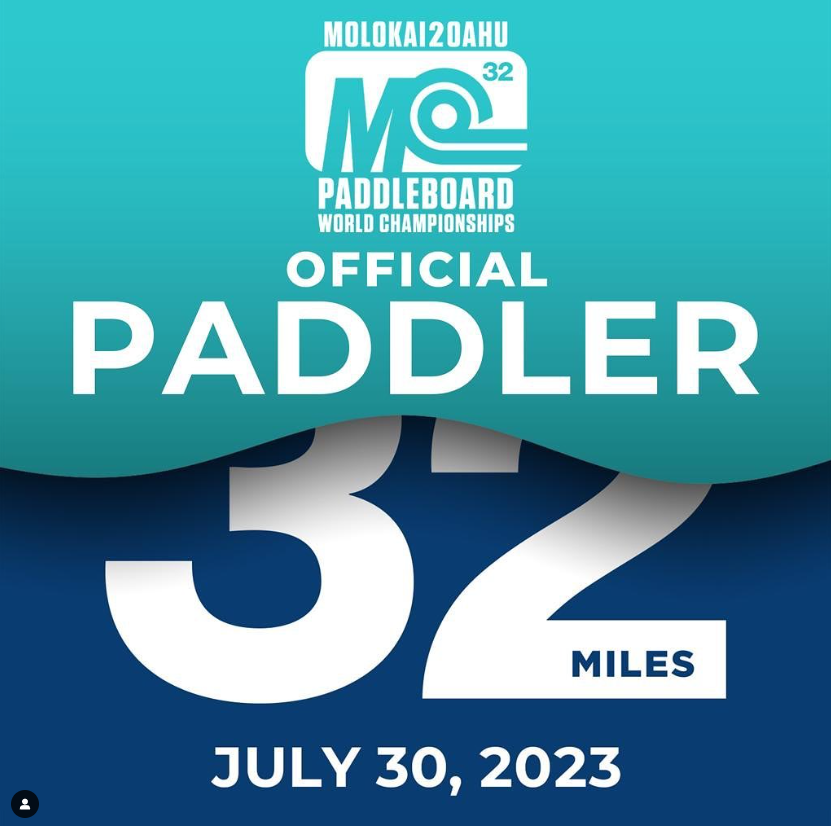 MOLOKA'I-2-O'AHU PADDLEBOARD WORLD CHAMPIONSHIPS SELLS OUT 
24th EDITION WILL TAKE PLACE ON SUNDAY, JULY 23, 2023
With the fastest response to date, organizers of the annual Moloka'i-2-O'ahu Paddleboard World Championships (M2O) released the official start list on Molokai2Oahu.com for the upcoming race this July. The sold-out race attracting a world class international field after a three-hiatus due to the pandemic.
"We are so excited for the response and momentum for our return to racing this summer. Nearly half of the athletes entered are first-time entrants, mostly in the prone divisions which is a testament to the renewed growth in the sport," said Shannon Delaney, the executive director of the race. "I have a feeling some amazing stories, feats, and new world champions will come out of the channel this year."
M2O annually crowns the world's top athletes in the two disciplines of Prone and Stand Up Paddleboarding (SUP) with the addition of Foil in 2018. New this year is the Wing Foil.  2023 also touts a record number of new athletes, including some Virtual Edition M2O participants from the past few years.
Highlighted for 2023 is an international field of returning champions including Australians Stewart McLachlan (4X World Champ) and Harriet Brown (3X) in prone division and Hawaii's Josh Riccio (3X) returns in the stock SUP category. Not returning this summer is Matt Bevilacqua, who has dominated the prone unlimited for 5 years, allowing a huge opportunity for new faces on the podium.
Stewart McLachlan will upgrade to a longer board after a 4-year win streak in the stock division to challenge the UL category with fellow countryman Campbell Guthrie, our 2019 runner up. McLachlan's move to unlimited leaves the coveted stock prone division up for grabs with runner up Harrison Stone from 2019 (AUS) and a number of young guns excelling on the downwind scene in Hawaii and at last year's Bluewater Classic, held in lieu of the channel race in 2022.
Molokai World Champion Kai Lenny (HI) will race Foil again this year after dominating wins in 2018 and 2019.. James Casey, our reigning SUP M2O World Champion will cross over to Foil, a sport he is spearheading in  Australia.  In the Women's Foil division, 2019 champion Annie Reickert (HI) will return to defend her title challenged by returning World Champion Stand Up Paddler Andrea Moller (HI/BRAZIL).  New this year is the Wing Foil category with notable M2O World Champ Annabel Anderson (NZ) and World Class athlete Zane Schweitzer (HI) competing.
"It's been great to see so many of the M2O athletes go back and forth between divisions – they really have helped to define what is next," stated Delaney. "We have a lot to learn about the sport of Foil but all agree that the Ka'iwi channel is an amazing backdrop for Foil and a natural evolution from downwind SUP racing, with many of our top SUP athletes seamlessly navigating this new discipline."
The M2O Virtual Edition 4.0 will also take place this summer and invites interested paddlers and enthusiast to celebrate paddling globally with a 16 mile Anytime, Anywhere, on Anything. More info on the virtual race will be available in early April.
The 2023 M2O team will monitor an active waitlist
Visit Molokai2Oahu.com for more event info and for inspiring stories captured from the channel visit the official M2O YouTube Channel.
M2O is an open-ocean endurance paddleboard challenge, featuring racers in PRONE, SUP and FOIL divisions. Connecting the islands of Moloka'i and O'ahu, the 32-mile race crosses the Ka'iwi Channel, is a true test for all athletes as they navigate strong currents, heavy winds and a deep channel to arrive at the south shores of O'ahu. Men and women from more than 25 countries will face challenging conditions as they navigate the fastest downwind route over one of the deepest channels in the world. Top athletes typically complete the crossing in less than five hours, riding mid-channel waves that can crest more than 12 feet and carry paddlers hundreds of meters at a time.
The race starts on Kaluakoi Beach on the north shore of Moloka'i and finishes at Maunalua Bay on the south shore of O'ahu. The annual race is a deeply personal experience, challenging every paddler's physical and mental endurance. In its first year, the crossing was considered a "friendly challenge" between legendary lifeguards and watermen of O'ahu. Today the M2O is the premiere event for the sport of paddleboarding and continues to showcase the skills of international watermen and women against the beauty and strength of the Ka'iwi channel. In 2022, Molokai2Oahu partnered with Spartan Obstacle Races to continue to elevate the event and amplify with Spartan's extensive endurance community