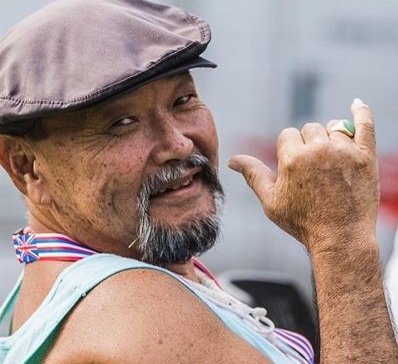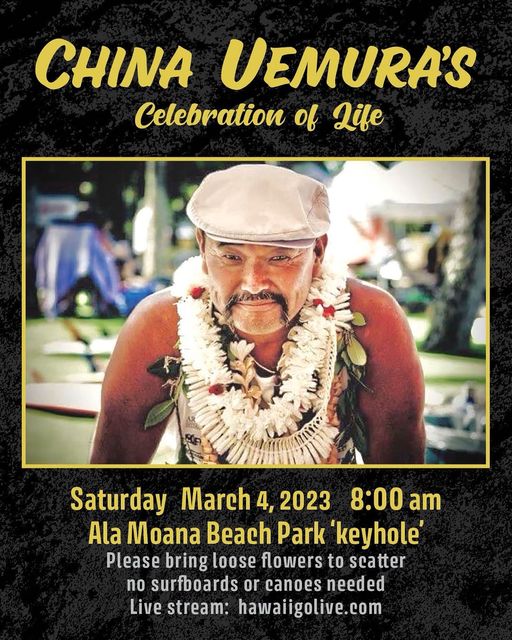 A place where my sister and I grew up, running around the park, BBQing with the uncles, and surfing the inside courts bowl.
We hope to see you all on March 4th for his 'celebration of life' at the keyhole.
If you aren't familiar where the keyhole is, it's the double grass island on the ewa side of Mccoy Pavilion.
* If you plan on bringing your own tents, there is no ground staking due to water sprinkler lines. So gotta tie it down to your coolers 🙏🏽🤙🏽🤙🏽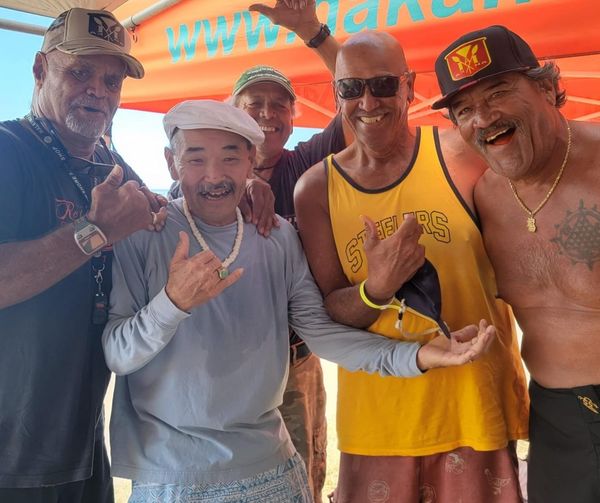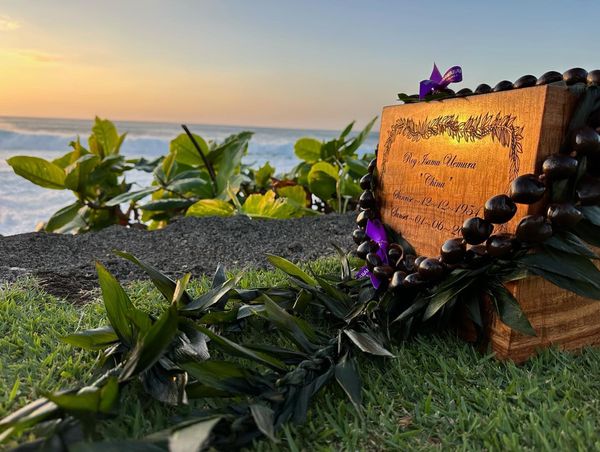 "It was one hell of a ride pops. All the stories of you in your wild days, and all the love you poured into the community.
Over the last month it's really put into perspective how many people you have impacted.
Rest easy. We love you and so will all the people you've reached with your kindness.
Mahalo everyone for your prayers, and kind messages. Dad's in a better place, no pain, no sadness, only happiness.
Last breath 4:30 pm 1/6/2023
🙏🏽🙏🏽 Dad passed while surrounded by family and friends 🙏🏽🙏🏽"
China was 68