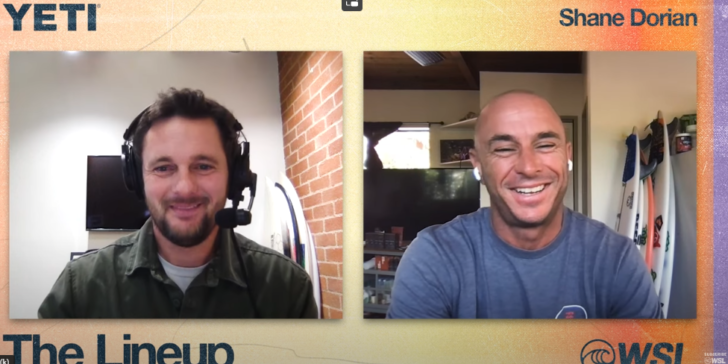 Shane Dorian on Billabong Pro Pipeline, Predictions for '23 CT Plus Surfers to Watch at Pipe
Big Wave surfer, YETI athlete, and Momentum Generation icon Shane Dorian joins the podcast to talk about the upcoming Billabong Pro Pipeline.
He makes his predictions for the Pipe event and talks about the major storylines going into the Championship Tour season: a shakeup on the women's side with young surfers like Molly Picklum and Caity Simmers, Gabriel Medina's huge return, John John Florence surfing at 100%, and the young stars ready to make their move.
He looks back at how his career in surfing has progressed over the decades, from starting out in Kona, Hawaii, doing Taylor Steele movies, surfing on the CT, switching his focus to big wave surfing, and now moving on to coaching his son Jackson and other talented young surfers.
Shane also describes his work with YETI and how the brand fits his new passion for bow hunting and archery, looks at the Pipeline forecast, discusses the impact of social media on surfing, and explores Kelly Slater's dominance.