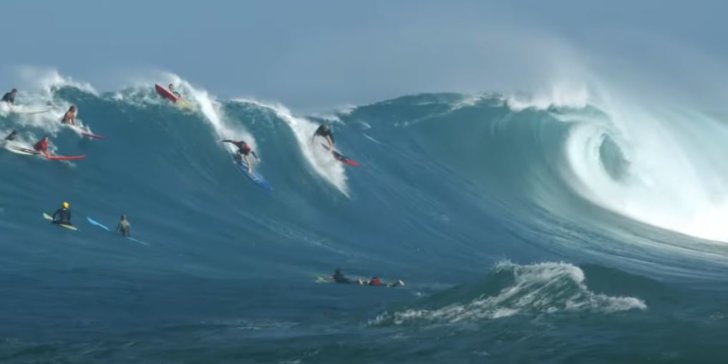 California Goes Huge, The Eddie (Almost) Went, Sharks At Pipeline, And Leash Hacks For Solid Surf
We're back with The Pick-Up, presented by Vans. In this excerpt from Episode 3, we ask: Was it worth chasing California's biggest swell in a decade?
And what happened with the Eddie?
We explore all things massive-swell related, and look into exactly what happened with Balaram Stack, his girlfriend, and those sharks.
We'll also dive into the latest happenings with the Vans Triple Crown of Surfing before pondering the intricacies of professional North Shore leash application.
Did you know Kelly Slater used to wear two leashes? Well… sometimes.