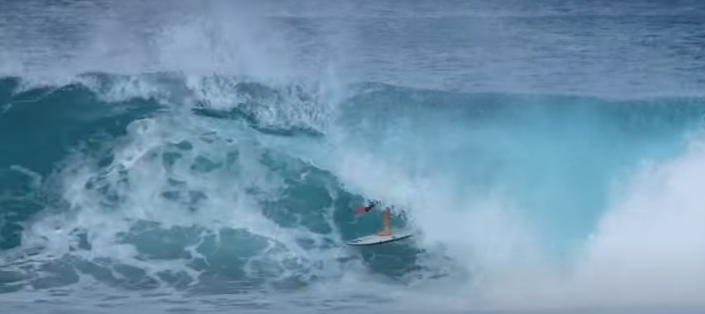 …Mason Ho wakes up Sheldon Paishon nice and early to tell him it's time to surf! Search style.
The boys end up scoring some dangerously fun surf …with pops!
Go check out www.throughthedoggydoor.com for ALL UPDATES on this special documentary about the boys.
Also go follow @through.the.doggy.door on Instagram and stay tuned for more!
WE WILL BE SCREENING THROUGH THE DOGGY DOOR THIS SUNDAY AT WAILUA SURF SHOP… ALONG with the NEW …LOST FISH MOVIE THIS FRIDAY. DECEMBER 10 & 11.
Filming: Rory Pringle.
Surfers: Mason & Michael Ho, Sheldon Paishon.
Jams: mom collection.
Location: NORTH SHORE. Haleiwa.