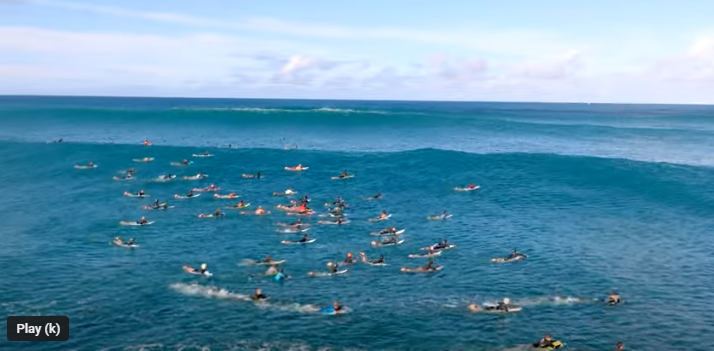 The greatly anticipated Friday 10-15 ft epic conditions WNW-NW swell finally arrived on December 2, 2022 after a rough start to this North Shore season with Pipeline surfers scratching their heads wondering when Pipeline is going to finally get good.
Well Tuesday was nice providing glassy waves but Friday brought great conditions and size.
Here's some drone footage to show you a 40 minute long video of a Bird's eye view with the drone of all the action that occurred on a day to remember for this Pipeline 2022-23 North Shore Winter season.
All the Pipeline pros are here from around the world, the whales are back breaching in the background, and every photographer on the island is trying to get a piece of the action.
We purposely don't name surfers in the edit because there's no room for mistakes so we will list them in the description.
Some of the surfers featured include but are not limited to Mason Ho, Flynn Novak, Jamie O'brien, Ivan Florence, Billy Kemper, and more.
Music: We put together 11 tracks in this edit (electronic and rock music).
If you enjoy it and want to know the name of any of the songs be sure to tell us how many mins into the video and we'll try to get back to you. This helps us to know what tracks are popular with our viewers. If you don't care for the music, hit the mute button and watch the video to your own music, that works too 🤙🏽
This video may be good to play in the background at parties and social events hanging out with friends.
We hope you enjoy it!
Eimy's Hawaii Happy life 🏄🏻
@alohahappylife