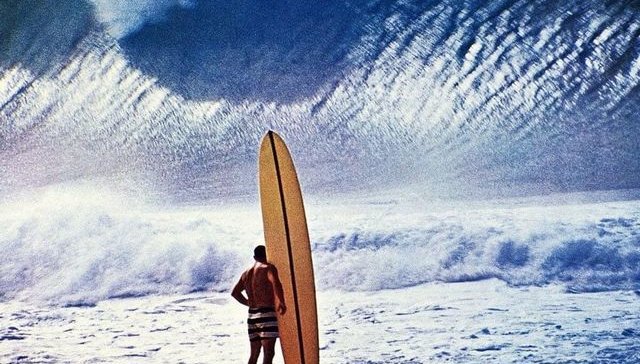 Maybe you never knew this…photo backstory of Da Bull at Pipe…Iconic image by John Severson '64
The story behind one of surfing's most iconic images:
"I happened to be up on the bluff, tuning up my new Hasselblad with the 1000mm lens.
Greg Noll planned to ride Outside Pipeline and ambled down the beach to a likely paddle-out spot.
First, he had to wait out some giant sets.
Greg was patient and cradled the big board against his shoulder."
"Perfect 'Da Bull' vs. 'Da Beast' shot, I thought, 'calacking' one off.
Re-focus for another?
No, Greg was already moving down the beach.
Noll had no idea I was there, or that there was anything on the planet except him and the wave.
It's been used a lot, but this remains one of my favorite photos. 1964."
— Words/Photo: John Severson"