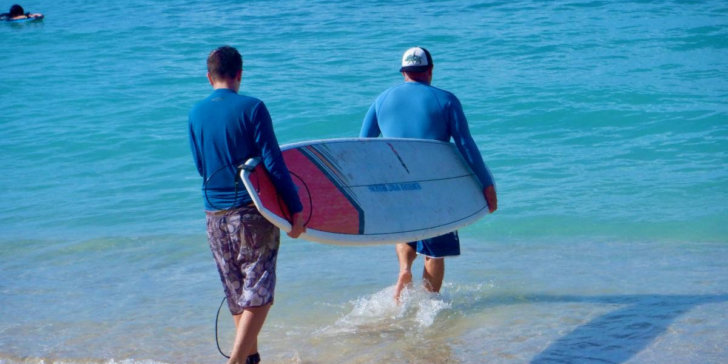 On this Valentine…let's spread our love in the ocean…
An Experiential Ocean-based Mentoring Program
If you have a heart for service, please join the team!
Our teens need you more than ever. Covid has taken its toll on our youth emotionally, physically and spiritually.
Let's get them in the water for some ocean therapy and pro-social activities….and surfing.
Are you ready to help youth learn to
manage and ride the waves of life?
Saturday's,
March 5 – April 23, 2022
Teens need you & adults need community!
Join our SSS surf ʻohana by
submitting your mentor
application today!
We believe that community support and healthy culturally based activities are the answer to healing the traumas experienced by our youth during these challenging times.
Through SSS, youth have the opportunity to connect with adult mentors one-on-one and in a group setting to learn valuable life skills, healthier behaviors, and enhance overall well-being.
Health and safety is our top priority. We will be keeping our group to 25 people to comply with the current COVID outdoor guidelines.
SSS is also enforcing wearing masks on the beach and implementing temperature checks at check-in.
P.O. Box 1677
Kailua, HI 96734
Phone: 808-593-1718