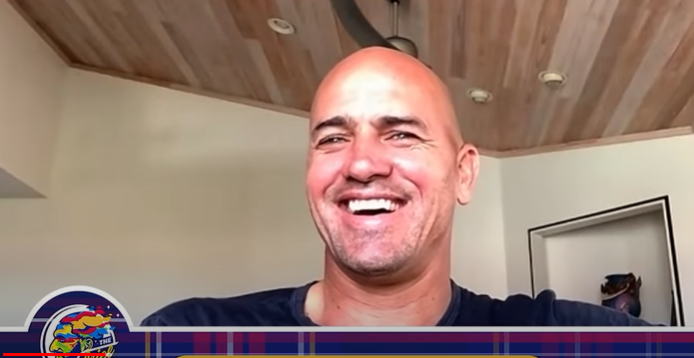 … dealing with death, love of MMA and more.
The greatest surfer of all-time joins the show for a wide-ranging conversation, beginning with his MMA fandom and an online battle with Paulo Costa a few years ago.
Then, Slater opens up about the dangers of surfing and why he doesn't fear death like most people do and why sharks don't worry him too much. Plus, he tells reveals to Ariel how much longer he plans on surfing, about his controversial decision to not get the COVID-19 vaccine and failing to qualify for the Olympics this past summer.
Lastly, Slater talks about his role on Baywatch in the mid-1990s and the relationship with Pamela Anderson that ensued a few years later.
Kelly Slater is widely considered to be the greatest surfer of all-time.
The winner of 11 World Championships, he is both the youngest and oldest surfer to ever win a WSL title.
At age 49, Slater still competes at a world-class level.