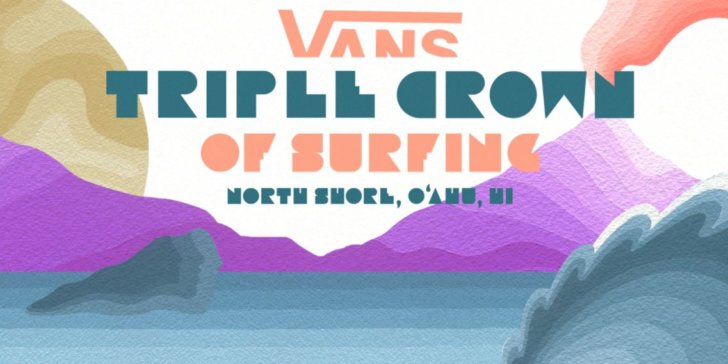 The Big News: Men and women winners of the digital Vans Pipe Masters and over all Vans Triple Crown Champions will earn a seed into the inaugural Pipe Masters Invitational event in 2022!
Also, the New Invitational event is the original Vans Pipe Masters but now it has become the Pipe Masters Invitational.
Registration began Nov 15th. Event window Dec 21-Jan 21,2022
FOR MORE GO TO THE VTC HERE

In partnership with the World Surf League, the 2021 Vans Triple Crown will return to "The Home of Surfing," North Shore, Hawaii as an open, submission-based digital competition.
The event will run for four weeks from December 21, 2021 – January 21, 2022, awarding winning titles for each break in Haleiwa, Sunset, and Pipeline, in addition to the overall series championship title.
Re-introduced in 2020 as digital competition and earning critical praise for its format, the Vans Triple Crown of Surfing series will now be permanently hosted as an online series.
Transforming the traditional experience of surf competition, the Vans Triple Crown is advancing surf progression and creativity, challenging convention in criteria, style, and approach, and elevating inclusivity and access for all surfer.
The digital format of the event continues to set a new precedent for a unique surfing competition, showcasing the world's best as they navigate the superior conditions of Hawaii's legendary surf breaks.
Credits:
Artist: West Street Orchestra
Song Title: Off your Shoulders
Album: Early Ghost
SUBSCRIBE: http://bit.ly/1aIFFTY
About Vans Triple Crown of Surfing:
The Vans Triple Crown of Surfing is a prestigious surfing competition made up of three events: The Hawaiian Pro, World Cup of Surfing, and Pipe Masters. The series takes place annually in Hawaii. #VTCS
GO TO THE VTC HERE