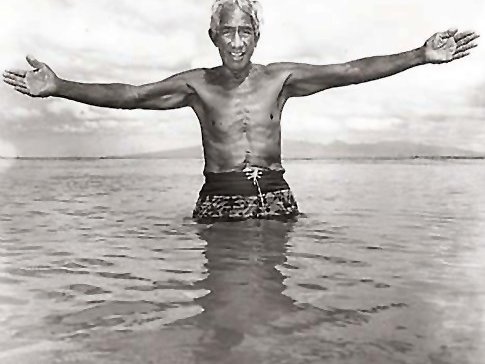 The Legend turns 131 Today, Tuesday August 24th!
Yep, the World's Ambassador of Aloha, Father of Modern-Day Surfing, Hawaii's Olympic Gold Champion, Movie Star and so much more…
Duke Paoa Kahinu Mokoe Hulikohola Kananamoku! 
Many are unaware that 'Duke' was his 'given name' (not a nick name or title); he was named after his Father, Duke Halapu Kahanamoku.
Born in Honolulu in 1890 just before the overthrow, he lived & surfed through the Hawaii territory's admission as the 50th State of America (July of 1898).
Duke grew up in the outskirts of Waikiki and spent plenty time at the beach and in the water.
Duke was a natural waterman and he world was going to find out.
Duke's 1st board was 16' long, weighing 114 pounds and made of Koa! Plus, it had no skeg!
It would be near impossible for either the Duke and today's contemporary surfers to imagine riding each others surf board!
The world greatest surfing Legend sadly passed away at 77 from a heart attack over half a century ago on January 22nd, 1968.
Duke was buried at sea with a huge  crowd of mourners who also  celebrated his amazing life. His ashes were scattered into the ocean while beach boys sang Hawaiian songs, including Aloha Oe.
For safety reasons, we had to wait till next year for the Duke's Oceanfest. This will make 2 years of postponements due to Covid.
No doubt, the Duke will prevail and re-inspire new generations for decades to come.
Mahalo Duke and Happy Birthday!
LAST UPDATE: DUKE'S OCEANFEST CANCELLED DUE TO RISE OF COVID-19
It is with extremely heavy hearts that the Duke's OceanFest Board of Directors has decided to cancel the in-person portion of the 2021 Duke's OceanFest due to the recent accelerated rise of COVID-19 within our communities.
Protecting the health of our ohana, our kupuna and our keiki is always the utmost priority for Duke's OceanFest.
Mahalo for Your Continued Support and Aloha!
Stay Tuned For Duke's Day (August 24th)
a Virtual Celebration of Duke Kahanamoku's 131st Birthday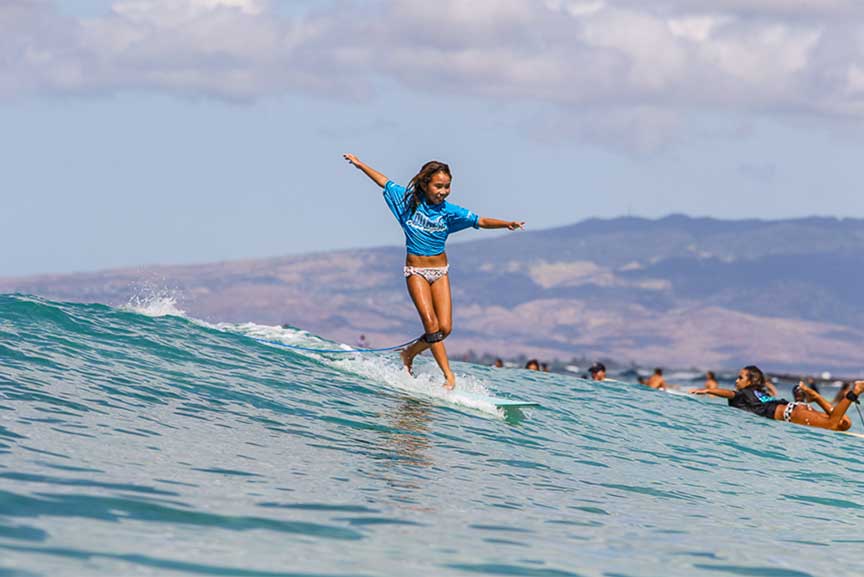 Our ever popular future generations event…image Dukes Oceanfest.
Outrigger Hotels and Resorts Surfing Classic • Matson Menehune Surf Contest • Raising Cane's Going to the Dogs Surfur ComPETition • Head High Wines World of Foil Challenge •  Duke's Waikiki Ocean Mile Swim • Movies on the Beach • Red Bull Party Wave • Outrigger Hotels and Resorts  AAU Jr's Beach Volleyball Challenge • Duke's Waikiki Paddleboard / SUP Race • Access Surf • Pacifico Surfboard Water Polo, And More!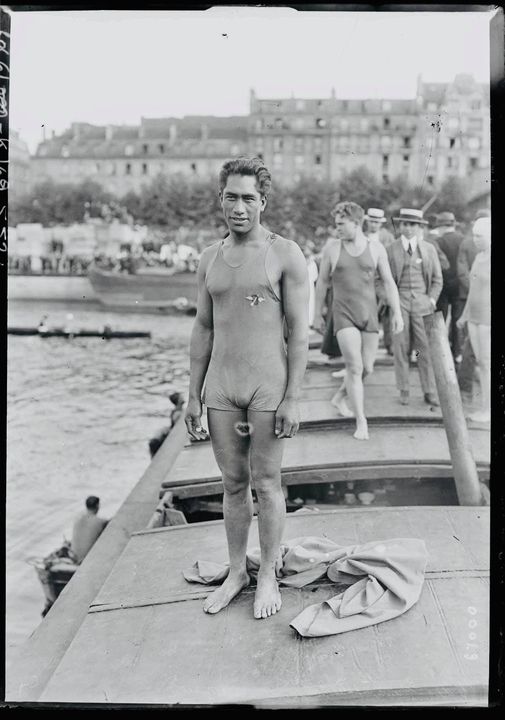 Part one of Hawaiian Airlines' excellent segment on Duke Kahanamoku. You may have seen this on flight to Hawaii during March and April of 2010.
Part two of Hawaiian Airlines' segment on Duke Kahanamoku. Hawaiian Airlines is a big supporter of the Outrigger Duke Kahanamoku Foundation which provides grants and scholarships to Hawaii's scholar athletes. Find out more about Hawaiian Airlines at hawaiianair.com and ODKF at dukefoundation.org.