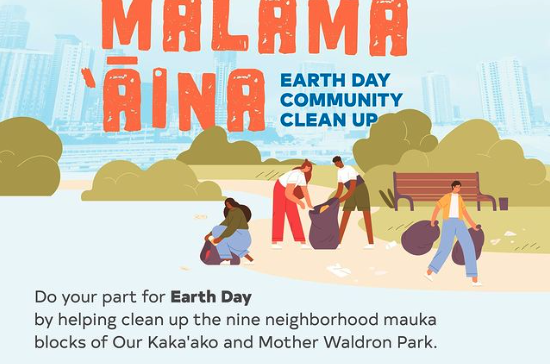 🌎 Happy Earth Month 🌎
Thursday April 22 is Earth Day. We will be cleaning Kalama Beach Park with Wild Kids high school students to celebrate!
We welcome you to join us for one of these public cleanups this month:
Come celebrate Earth Month with us by volunteering your time to take care of our community and beaches!
Blue Water Task Force Results 🧪
On Sunday April 18th, our team of citizen scientists tested water quality at 15 beaches across the island. These are the results. Testing occurs every other Sunday by our amazing volunteers. Data from all past testing events are available on our website.
Blue Water Task Force supplements the work of the Hawaiʻi Department of Health.