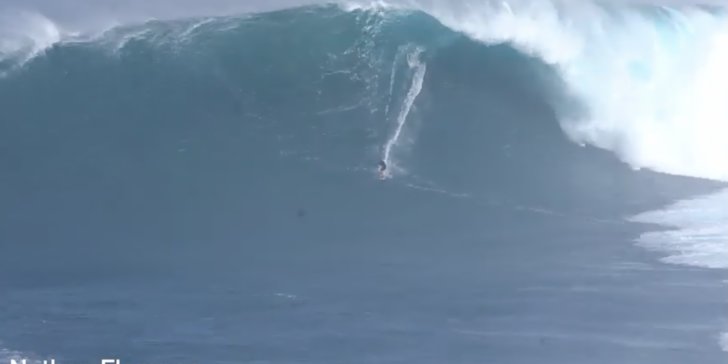 Best Tow Surf Session In Jaws History? January 16th, 2021 – Layer, Lenny, Florence, Dupont, and More
January 16th, 2021. An insane XXL Swell shows up to the north shores of the Hawaiian Islands.
While people were paddling bombs on the outer reefs of Oahu. A legendary Tow Session took place at Peahi aka Jaws.
The best big wave riders in the world scoring giant waves in extremest windy conditions.
From 12 year old "baby" Steve Roberson was surfing in the morning getting towed in by 2 time WSL big wave tour champion Makua Rothman.
Albee Layer looking healthy on the tow board.
Nathan Florence getting massive waves all day while brother John John Florence was getting insane backside barrels over on Oahu.
The Walsh brothers (Ian, Shaun, D.K) catching huge waves.
Guys going left. JUSTINE DUPONTS BARREL. Tyler Larronde just charging all day.
The Kai Lenny Show. And so much more.
With the winds being super strong it was hard to get the drone shots. I managed to get a few really solid ones.
Sorry for the tiny spots in some of the clips from the lens.
I should of cleaned it mid day! Filmed from 6:30 AM – 6:00 PM.
Enjoy Watching 16 min of amazing Surfing live from Jaws on Super Swell Saturday.
instagram @woodingmedia @tuckerwooding