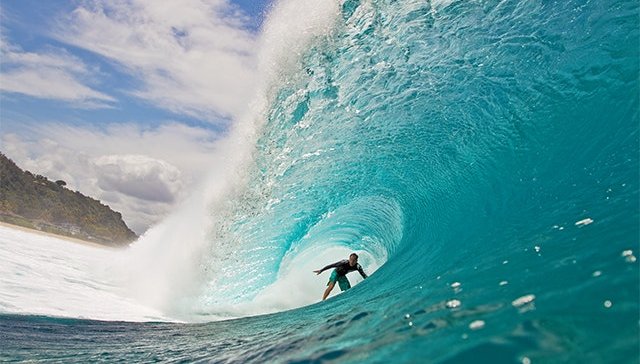 Hawaii is the Birthplace of 'The Sport of Kings.
The World's first-ever Hawaiian ASP World Champion (1993) was and always will be Derek Ho.
Front page: Derek Ho, Pipe. Photo: Noyle/A-Frame
He was never your stereotypical Polynesian surf hero. Derek was built a bit more like a jump jockey than a sizable gnarly surfer jock who rides frightening water; nevertheless, his uncanny prowess at Pipeline (and other hollow reefs) along with his incredible calm under heavy pressure drew inevitable comparisons to Lopez. Perfect Style in heavy water.
His North Shore competition credentials are epic and are a testimony to the athlete: Four Triple Crowns and three Pipemasters. The Legend rode ultra paper-thin boards & facilitated his small build. He combined all this with a dramatic showdown in nasty 8ft Pipe allowed Derek to make history against Slater.
Derek's the son of one of the original Waikiki beach boys: Chico Ho. Derek started surfing aged 3, supported by his older brother Michael. The younger Bro would eventually join him on tour.
For a straight decade, Derek became a fixture on tour making the top 16 ten, before ultimately winning his title from a rank outsider's 36th seed.
A heavy injury at G-Land in '97 ultimately lead him off the tour in 98. That was over 2 decades ago. In 2020, at 55…Derek was still pulling into bombs with that catlike sleek, spontaneous precision.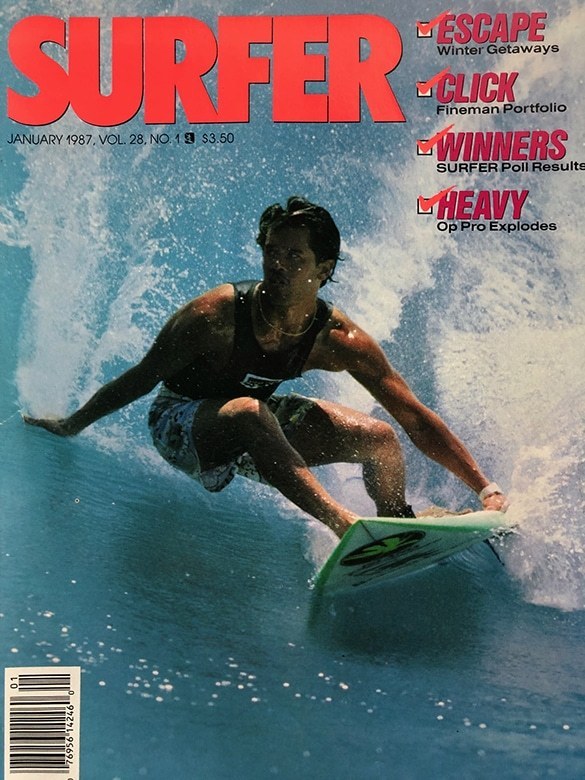 Derek Ho, steezily landing the cover of SURFER mag the year after winning his first Pipe Masters
"…Ho was quick-footed, with a sharp, angular, slightly formulated attack," writes Matt Warshaw in the "Encyclopedia of Surfing". "Tuberiding was his strength, and in hollow waves, especially at Pipeline, he rode with sublime precision and elegance. Two-time world champion Tom Carroll was Ho's equal at Pipeline, but the Australian's approach was rougher and more power-driven, whereas Ho time and again drew perfect lines through the deepest part of the wave—updating the approach invented by '70s Pipeline ace Gerry Lopez."
Always had a smile…Always stoked with a board under him.
Derek Ho at the Azores Airlines World Masters Championship on Sept. 20, 2018, in Praia de Santa Barbara, Sao Miguel, Portugal.Laurent Masurel / World Surf League