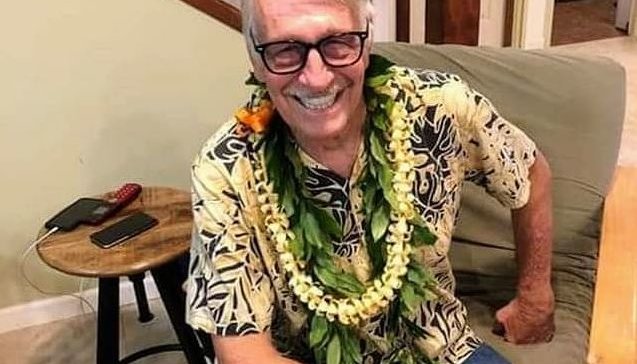 At Shriner's Beach Club Waimanalo…Services 10:30am.
We're missing 'Smiley' (yes, Eric was always smiling).
We're missing his voice and classic photos every week on the SNN Observers 'back door' line.
The Sad news came just before Christmas.
Eric lost his battle with damn cancer.
Hawaii and especially Waimanalo, has lost a good one.
He was one of the friendliest, kindest, most humble humans I've ever had the honor and pleasure of knowing.
His name is Eric Scott Bunyan. Eric was 71 and a loyal Surf News Network Team Observer at Sandy Beach and Makapu'u for over 35 years! Our longest running and #1 spotter.
Eric loved going down at dawn and was always there for us …whether it was a holiday or weekend. His reports helped the SNN Team of broadcasters deliver accurate surf reports to our Media Ohana and surf enthusiasts. Eric joined the Team in the early 80's and played a key role in our success.
If someone needed back up, Eric was always ready to help. This was his nature. This made him quite popular with most everybody who got to know him. When Eric would be looking at Sandy's I could hear folks chatting it up because everyone loved Eric. He was the man. No one was more approachable and giving of his time and energy.
Eric was the Parks and Recreation Director at the Waimanalo Gym (District Park) for decades and helped inspire, lead and love generations of youth. Then he went home and gave the same love to his amazing and beautiful family. If you read his Facebook comments, you'll be moved to tears to see how much love and admiration this man generated in the hearts of countless others. It's astonishing…and it all came so naturally to Eric.
My friend was truly hard core when it came to his deep love and connection with the ocean. This man would go down and swim the shore regularly (after his surfing days were pau). He'd do observations even when he wasn't feeling so good…he told me, 'it keeps me going'.
Eric helped shape Waimanalo and leaves a lasting legacy.
We lost Eric to cancer last December 18th.
He left his Wife Patty, his 5 children: Scott, Kip (Alanna), Mila (Troy Palencia), Mikey (Holly), and Matt (Joyce) and 14 grandchildren.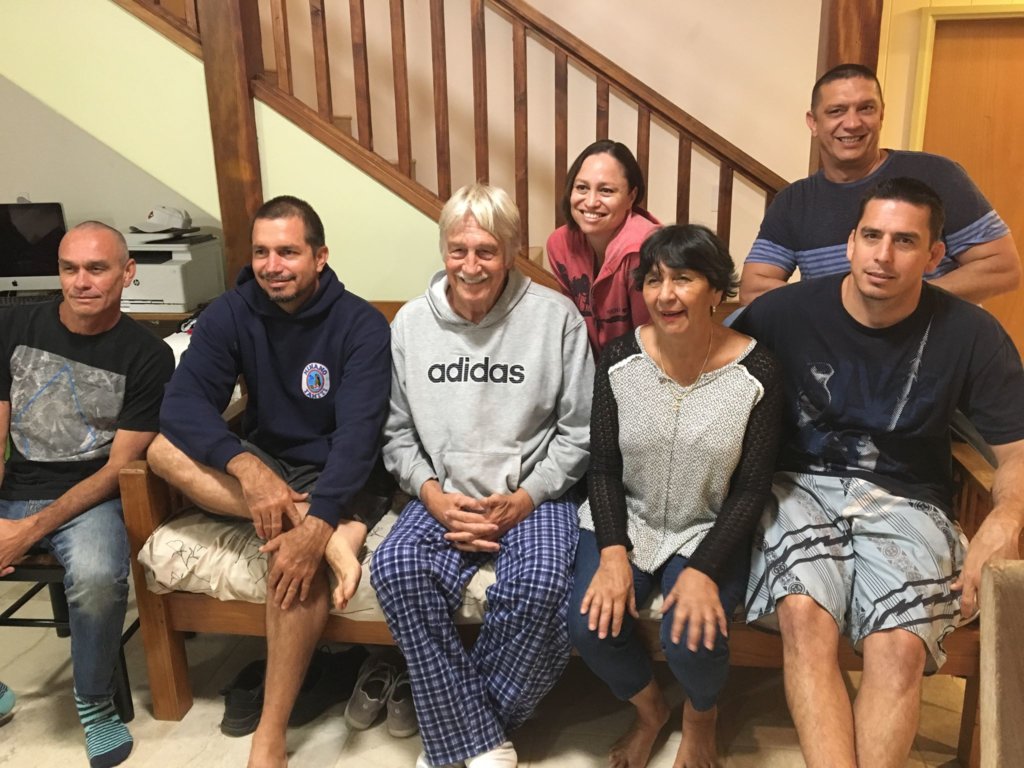 But, there's a countless Waimanalo's youth who consider him 'Uncle', the Best Boss and of course, the Best Dad and Grandpa ever!
'Just' 9 of Eric's 14 Grand kids ….
From Melissa Peko: "Man… this one really hurts😔 Lost my favorite uncle Eric S. Bunyan. The humblest, giving, & best man you can ever meet! Thank you, Uncle, for ALWAYS being there n showing us such unconditional love. I will forever be grateful to have been blessed to be your niece. Waimanalo will be different now but I know the angels were rejoicing n waiting at the gates for your beautiful soul to arrive. I love you n miss you so much already. Thank you for everything ❤️ May God comfort auntie Patty all the kids. I love you all very much…"
May I close with an awesome idea? This is from Andrew Jamila … Let's rename Eric's place of legacy! From 'The Waimanalo District Park Gym…to "The Eric S. Bunyan Gym". I'm in.
Thank you, Eric…for everything. R.I.P. my Brother.
Aloha, Gary Kewley
You're invited to the service, fellowship and celebrate the life of Eric Bunyan this Saturday at the Shriner's Beach Club Waimanalo 930a-530p.
Mahalo.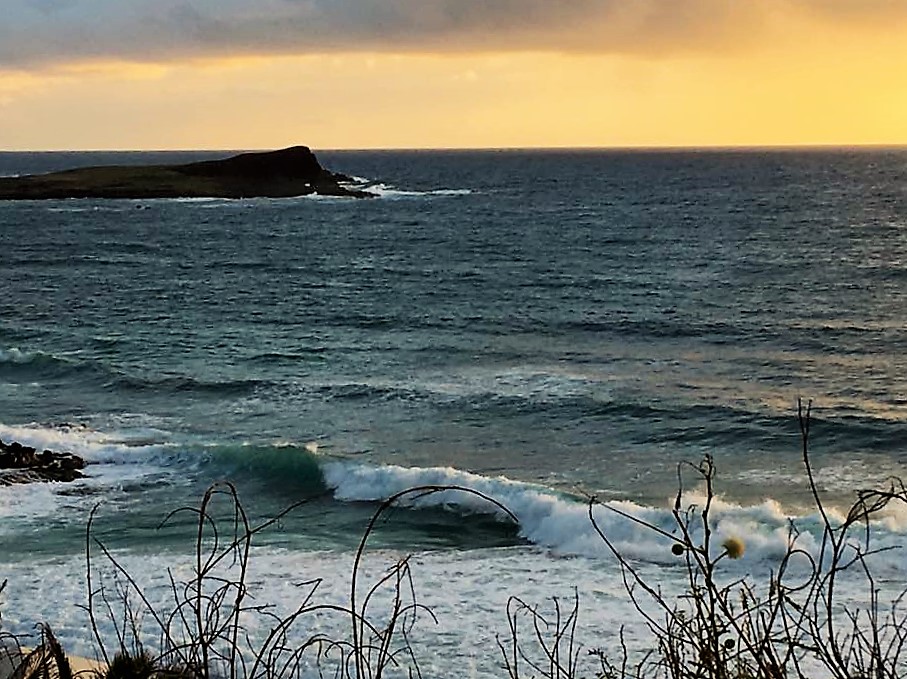 One of Eric's countless 'dawn patrol' images…now his spirit flies over Makapu'u forever.