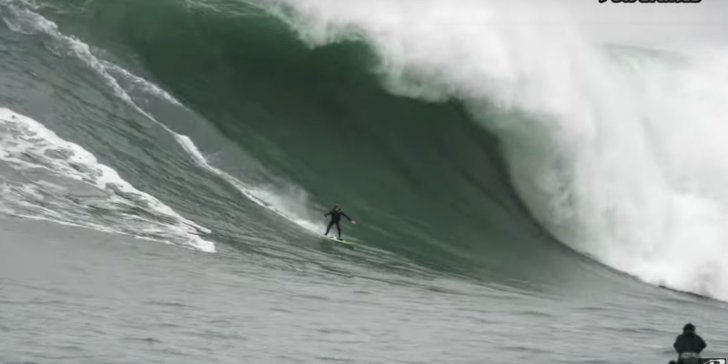 After our 2 XL WNW-NW episodes…let's take a look back at Mav's insane day a couple years ago…and what it becomes when a 22′ 19 sec deep water swell hits the iconic reef. SNN.
POWERLINES Vid at bottom.
On January 18, 2018 the conditions at MAVERICKS held up for a few 'surfable hours' while a massive swell graced the Iconic big wave break in Half Moon Bay, California.
"I couldn't believe it…2nd to 3rd Reef back to back sets" Derek Dunfee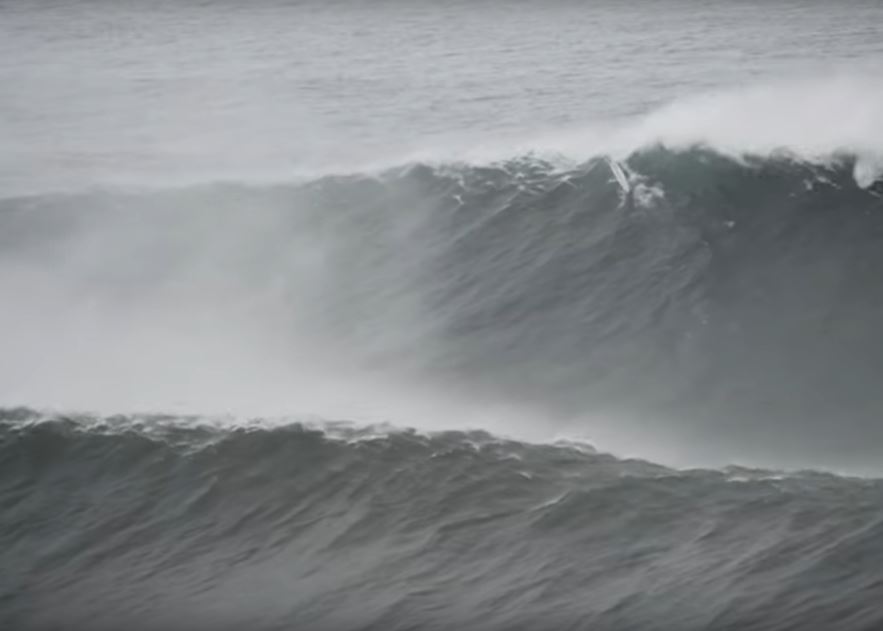 Look closely, or you might miss the board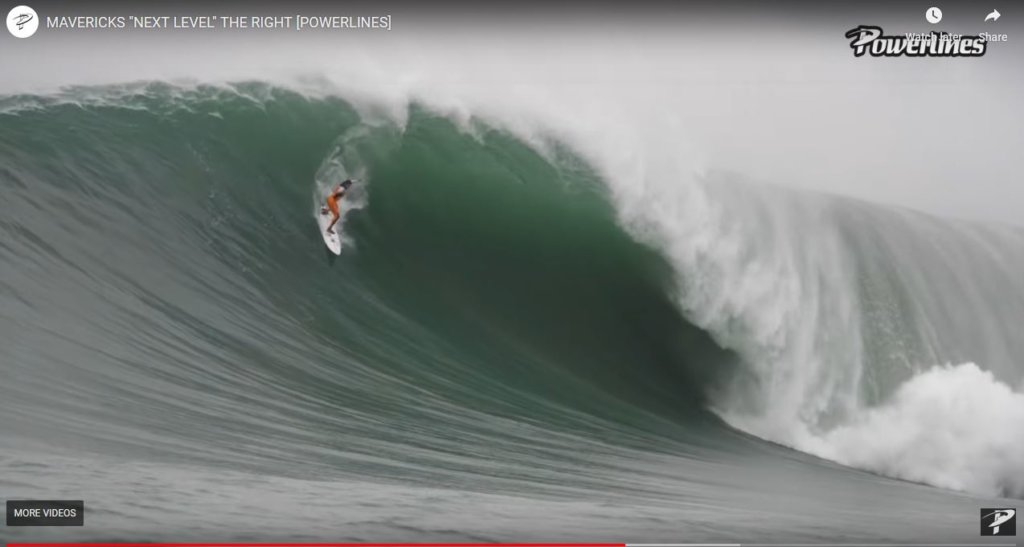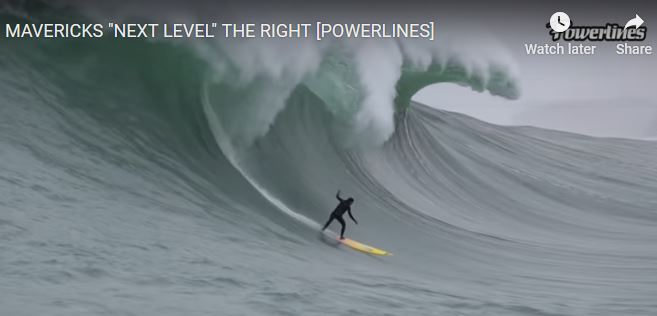 Frame Grab of Lip launch reminds us…this is a SLAB…only Bigger.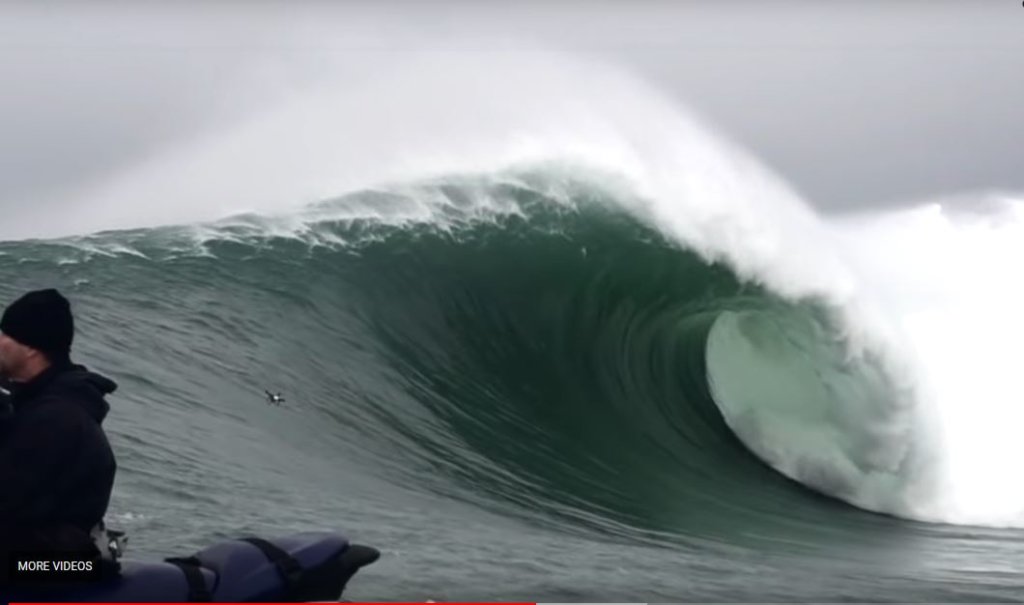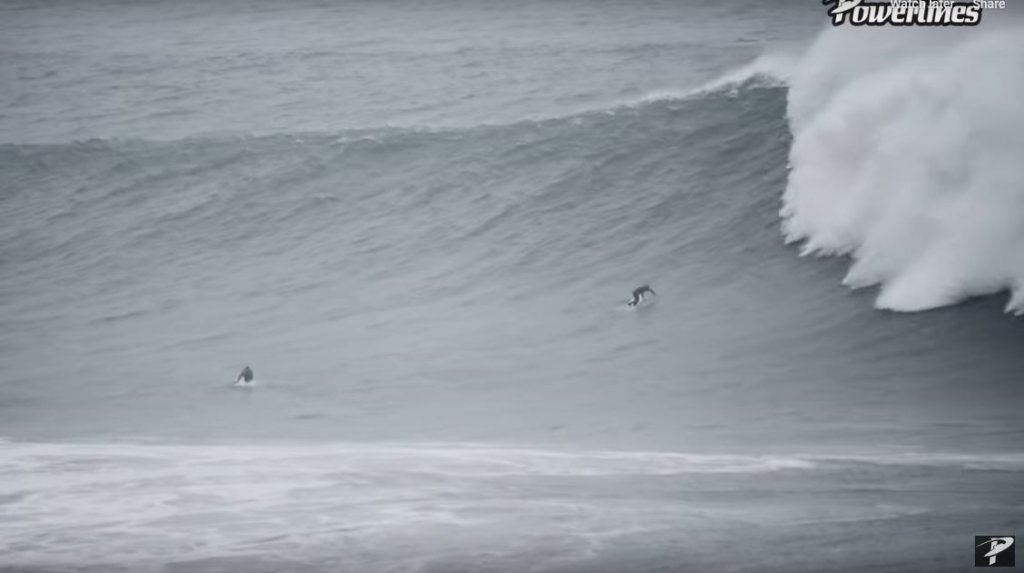 Pete Mel Bailing on a BIG outside reef set