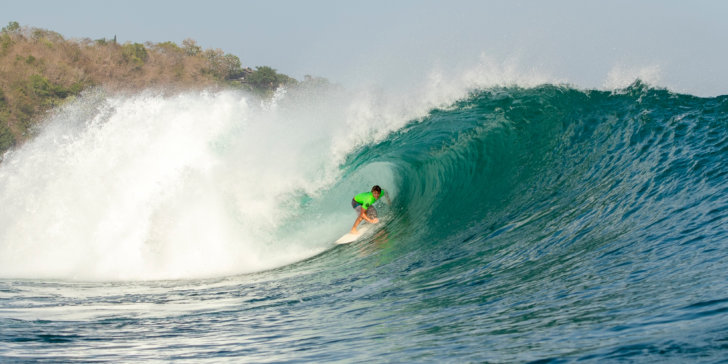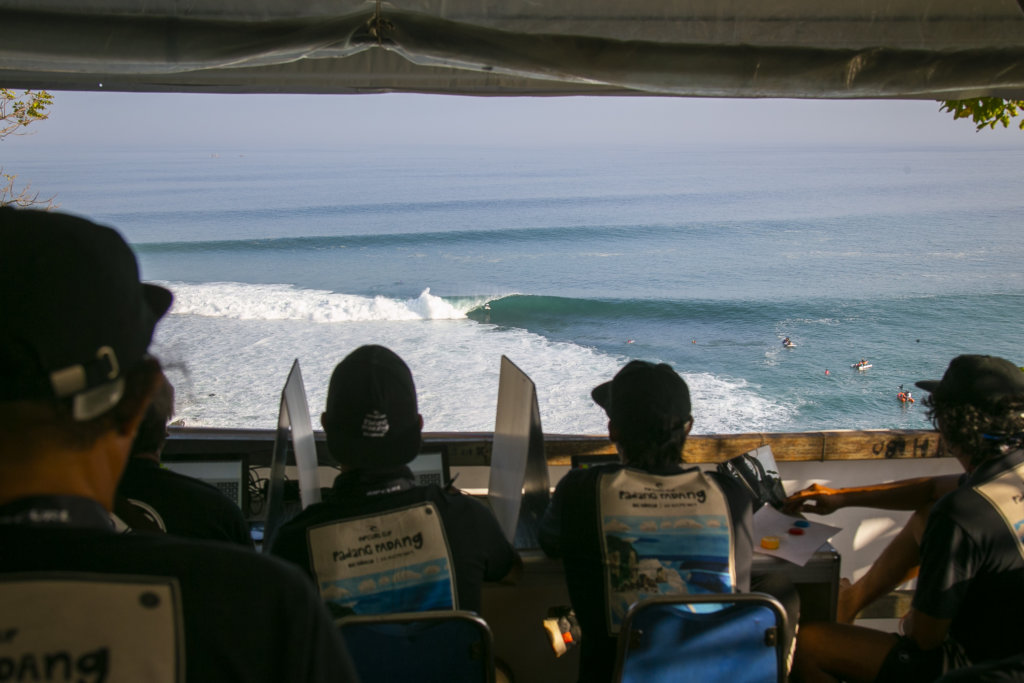 Cover shot and below of Benji Brand. Photo: Nate Lawrence/Rp Curl…You'd be smiling too…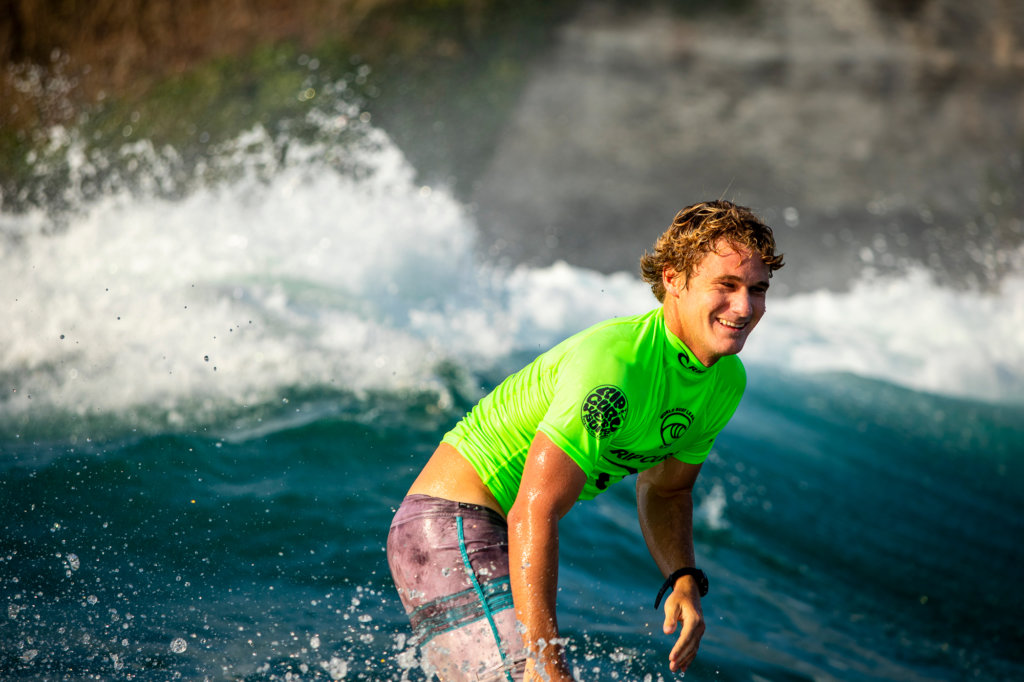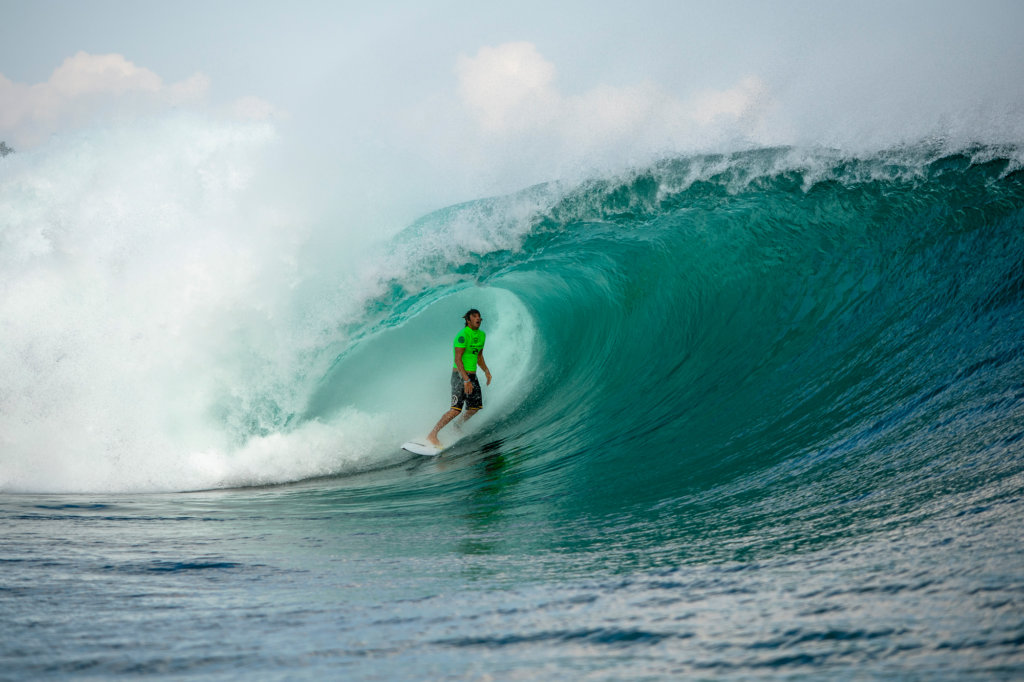 Even Maui boy, Clay Marzo couldn't help, help himself…to a second-place finish… via barrels galore.
2019 Rip Curl Cup Final Results:
1. Benji Brand (ZAF) 17.94
2. Clay Marzo (HAW) 17.10
3. Matt Wilkinson (AUS) 16.16
4. Raditya Rondi (IND) 12.17
The Rip Curl Cup "specialty event" has become one of the best tube riding invitationals on the planet. The holding period has the entire month of July. This makes for sweet cherry-picking of natures best barrels.  The small band of tube frothing masters joins the respected Indonesian talent pool for one day of world-class tube riding at Bukit's roundest left: the "Balinese Pipeline", Padang Padang.