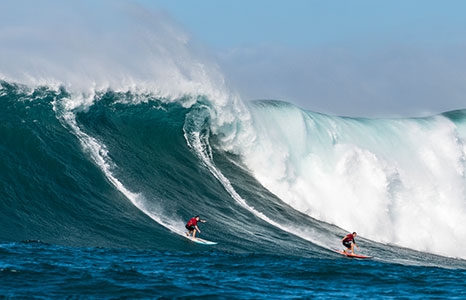 DON'T MISS IT!
Showtimes:
Thursday Jul 18 07:30 PM
Saturday Jul 20 01:00 PM
Location:
Doris Duke Theatre
Directed by Morgan Le Faucheur. 2018. France. 77 min. English and French with English subtitles.
Showcasing breathtaking footage of mountains and waves around the world, Shaka follows snowboarding world champion Mathieu Crépel as he faces the biggest challenge of his life—surfing the legendary waves of Peʻahi.
Price:
-preceded by-
Opinionated Passion
Directed by Dan Norkunas. 2019. Hawaiʻi. 17 min.
A glimpse into the pragmatic and polarizing persona of Maui's own Albee Layer.