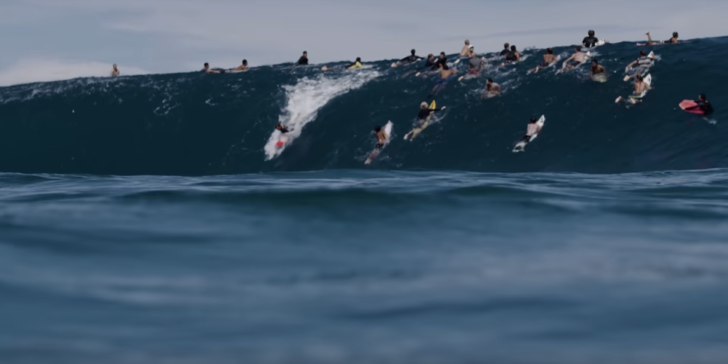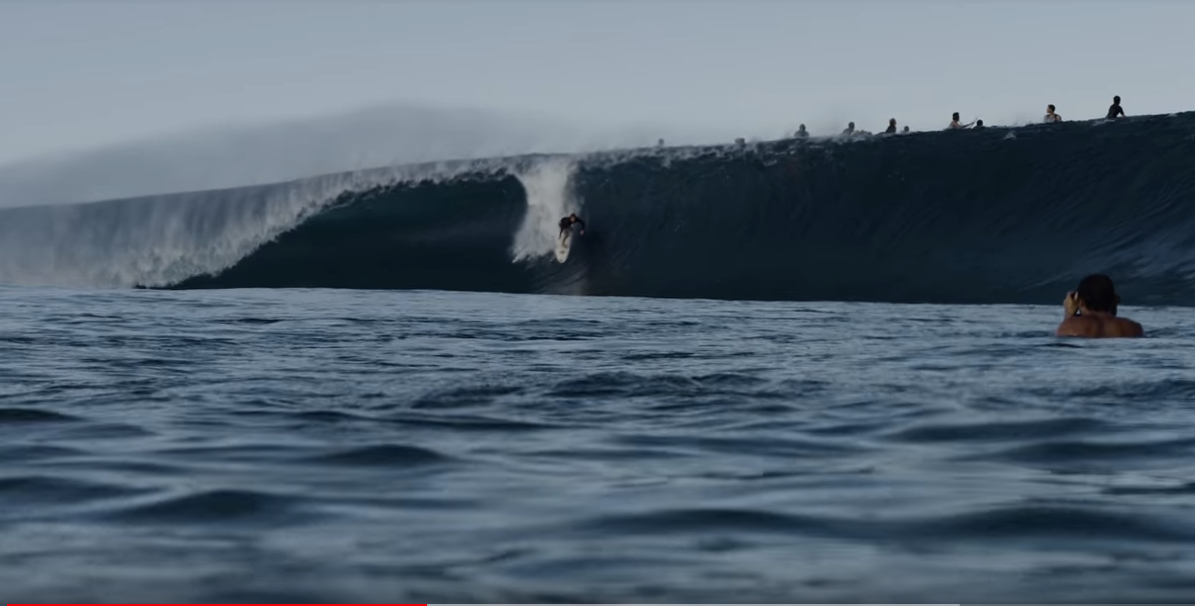 Frame Grab reveals just how machine-like this reef is.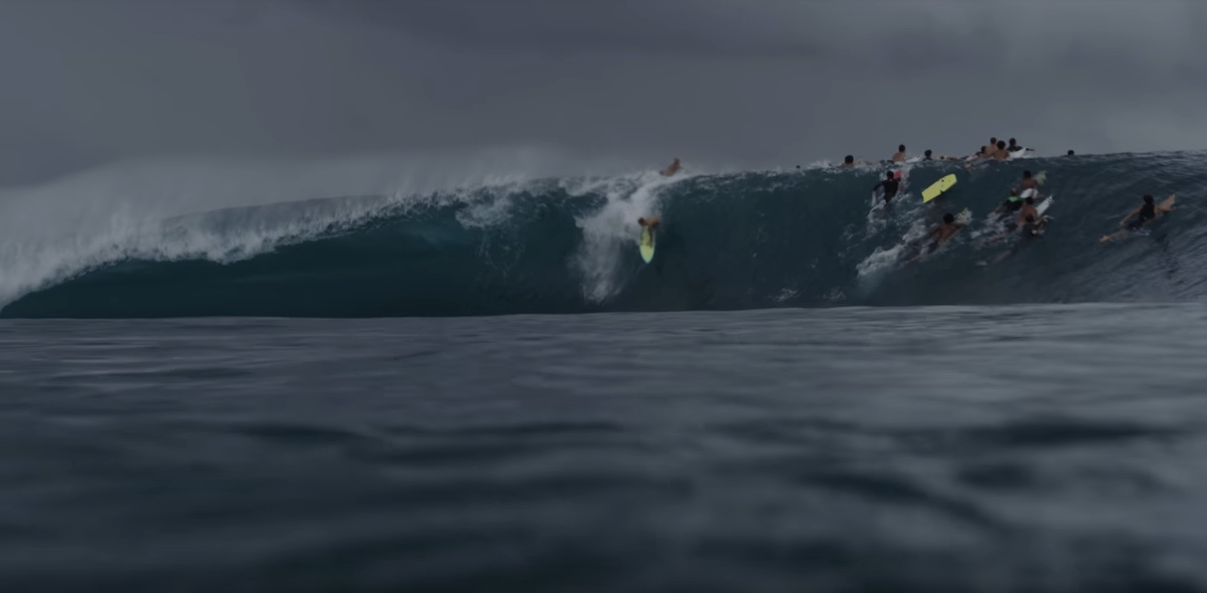 And, how packed it is on swells like these…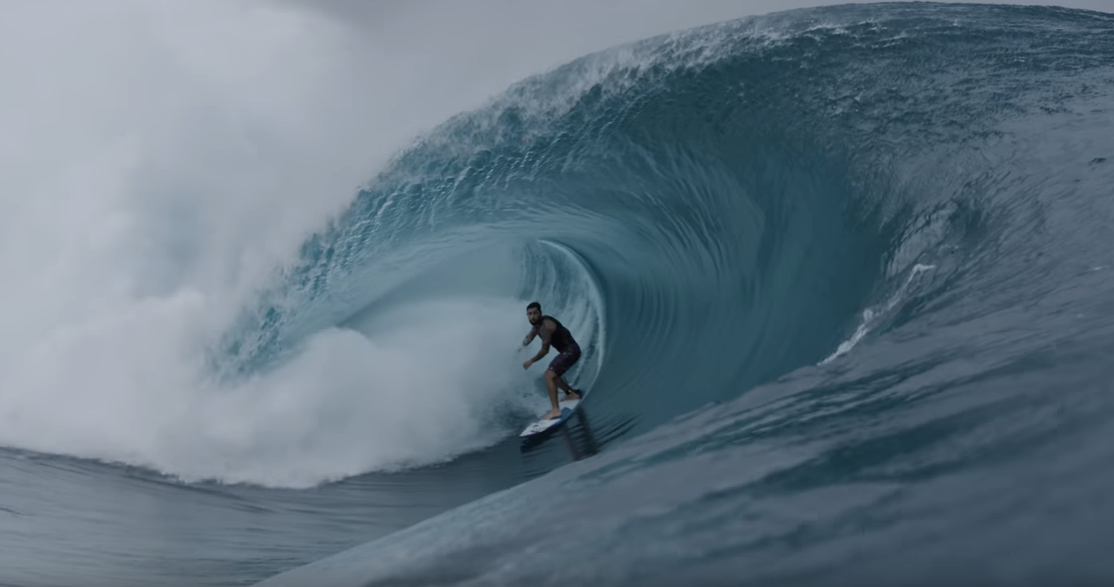 Billy Kemper threading the needle perfectly as the wave.
Last month, with one of the best swells to hit Tahiti in years on the way, cinematographer Andrew Kaineder packed his water housing and RED camera, prayed to the reef gods for protection from the sharp coral and set off to document the magnificent swell.
It was indeed the same window that featured Matahi Drollet and his Tahitian friend Lorenzo Avvenenti claiming two of the best waves ridden last month in our "Clips of the Month" countdown.
Here Kaineder offers a moody look at a pulsing swell, creating a masterful Tahiti edit scored with an original soundtrack from Onic Studio.
The piece above features locals Matahi Drollet, Tamau Tininrau, Tereva David, Mateia Miquily, Eimeo Czermak sharing the lineup with visiting surfers Kiron Jabour, Russell Bierke, Barron Mamiya, Billy Kemper, and Benji Brand.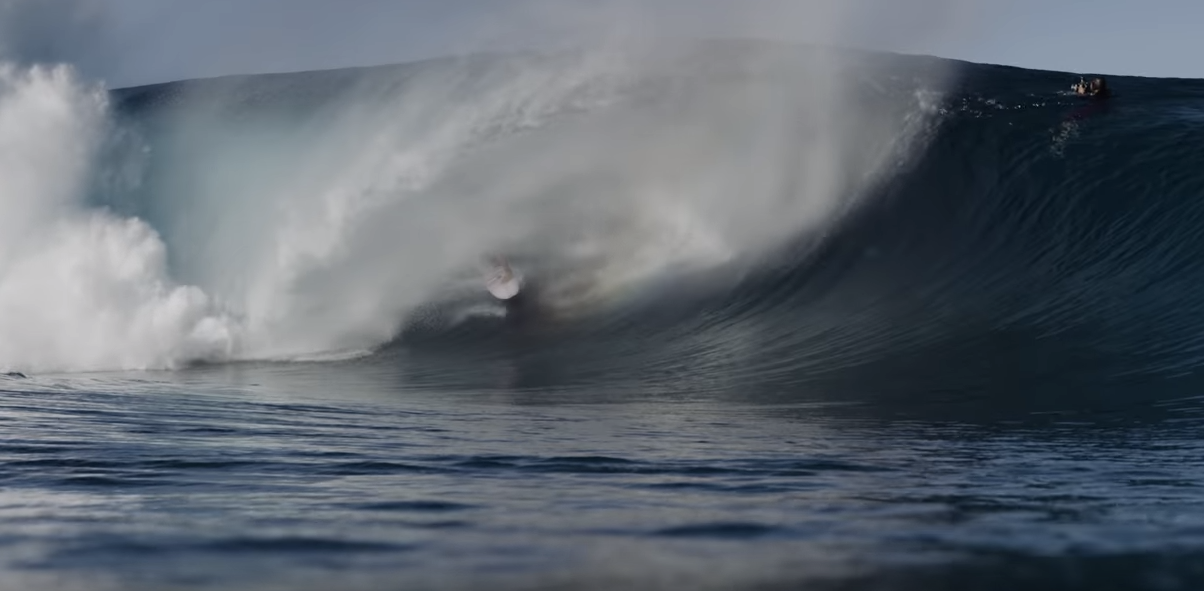 The spit beats 'em out every time…