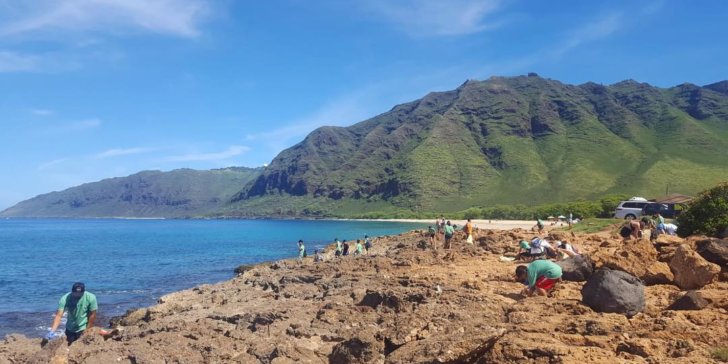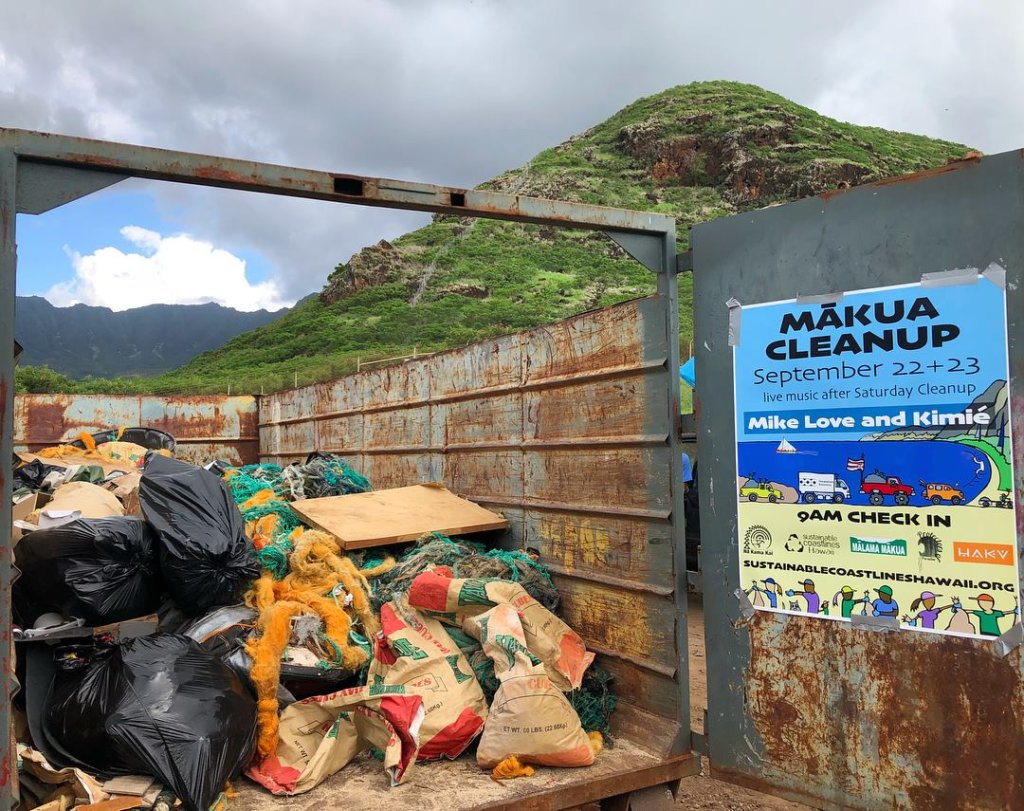 DAY1 (Sat 22)
A humbling day of Aloha in celebration of this magical wahi pana. (A 'sacred place'. Wahi is the word for place. In isolation, the word pana means "pulse." Thus, sacred places are "places with a pulse," living space. Wahi pana are celebrated and storied places in the cultural traditions of Hawai'i. They may be heiau, royal birthing sites, legendary sites, and places of significance for the people who live there. These sacred places have mana (spiritual power) and are treated with great respect, honor, and reverence.
617 volunteers worked in the scorching sun to fill an entire container of debris.
Please learn more about Mākua and why we need to return it back to the people.
15 years no live fire (no bombs, guns, missiles).
Let's keep it that way.
DAY2
Before – Mid – After. Day 2 was spent back out on the beach cleaning up what was left along with this ghost net. Rarely do ghost nets wash ashore on West Oahu, but the odd weather we've been having is making rare occurrences like this more prevalent. It took 9 truckloads and 2 dozen volunteers to remove this beast.
Other odd finds included a jet ski and dead dogs.
😢
Please come to support us…click the banner for your tickets. Mahalo