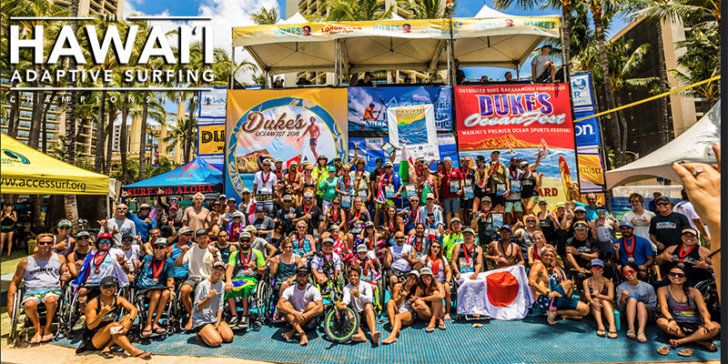 The 2018 Hawaii Adaptive Surfing Championships flew by, you could say like a hurricane… But, though mother nature was a bit fickle, the vibes were amazing as the entire adaptive surfing world came together in Hawaii.
We can't thank all of our athletes, volunteers, and sponsors enough for making this such an incredible year. Our biggest and best by far. From the opening ceremony to the final buzzer it was all pure aloha and stoke.
Also, how amazing was that webcast! The Salt + Aircrew completely blew it out of the water by putting together a truly world class live stream. If you didn't catch it live online or any of the replays on Spectrum Cable, then don't worry we have got you covered.
You can now relive ALL the action on our website. From all three days of the webcast, hundreds of photos from our amazing photographers (we love you Jason Rose, Tommy Pierucki, and Woody Bell), the final heat results, and more.
Congratulations to the 2018 Champions