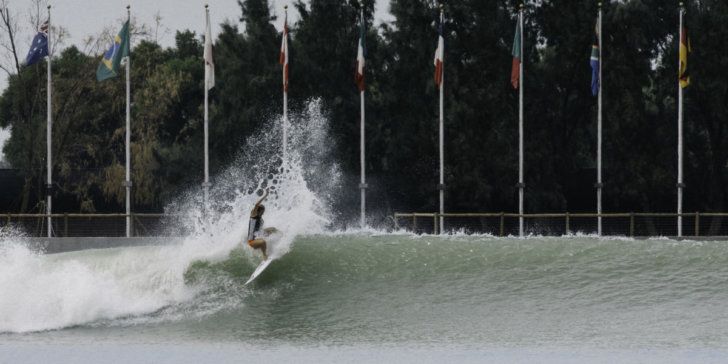 "It was an easy choice for the WSL Commissioner's Office to select the 28-year-old, Kauai-born surfer after her display of barrel riding at the WSL Surf Ranch just weeks ago. Hamilton poses a considerable threat to the top seeds and, with her decorated track record as a wildcard, anything can happen. This event will be Hamilton's ninth CT appearance.
Hamilton has become a source of inspiration to millions through her story of determination, faith, and hope. At the age of 13, she lost her left arm to a shark, seemingly ending her surfing career. Against the odds, the "Soul Surfer" returned to the lineup and went on to realize her dream of surfing professionally. Using her platform as a pro surfer to promote living an epic lifestyle, she has published books, taken on motivational speaking, and is nearly ready to launch a new App aimed to help her followers become unstoppable in their own lives and challenges." WSL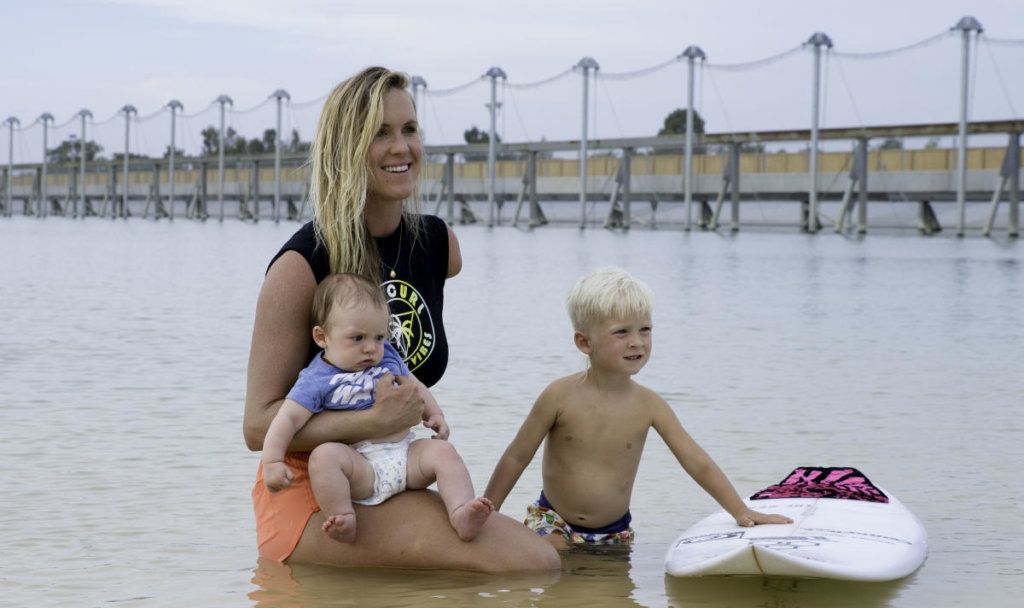 Looks like Bethany's boys' surf destiny is set.  Wesley and Tobias.WSL / POOR BOYZ PRODUCTIONS
For the full WSL Story GO HERE
There's a new game in town…it's called future is here. 
Surf Ranch Tickets: Full event general admission packages (Friday – Sunday) start at $199 for adults. Daily passes are $99 each. Grom tickets are available at a discounted rate and all proceeds from grom ticket purchases will be donated to PURE, WSL's ocean health initiative. Up the ante and enjoy a VIP experience that includes an exclusive VIP viewing deck, elevated food options and an open bar for $499.
Grab a group and share a private cabana for a memorable experience, or splurge for the ultimate experience and after watching incredible surfing all weekend, jump in and ride the waves with the Surf Ranch Experience package. Contact ticketing@worldsurfleague.com to coordinate these packages.
In addition Hamilton has a giveaway going on through July 24th, which includes the chance to win two VIP tickets to the Surf Ranch Pro to see her compete, for more info click HERE
For more information and to purchase tickets, visit WSLSurfRanchPro.com