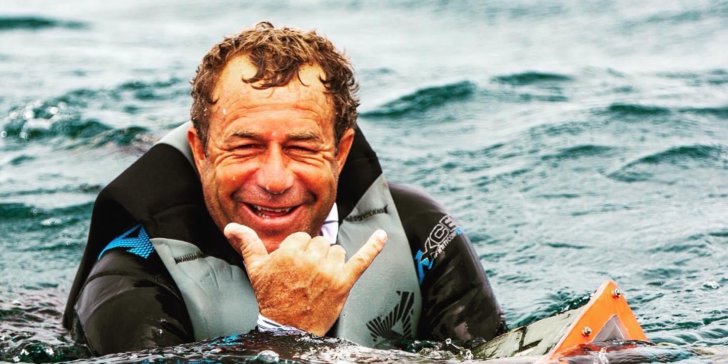 For more than 3 decades…Larry Haynes was a North Shore pillar, film maker and cinematographer …he loved what he did and loved being in the Ocean. And on land he was the friendliest wave fiend you ever met. After 40 years surfing country, we surfed countless sessions at those 'neighborhood' spots. It was always a pleasure to share a surf when Larry wasn't working. 🙂 thank you, Bro, for all the good vibes, waves…shakas and shots. RIP. See you in the eternal line up. Aloha, GQ
Wednesday 2.9.23…was the day he passed away by heart attack -he was in his car- after surfing Laniakea.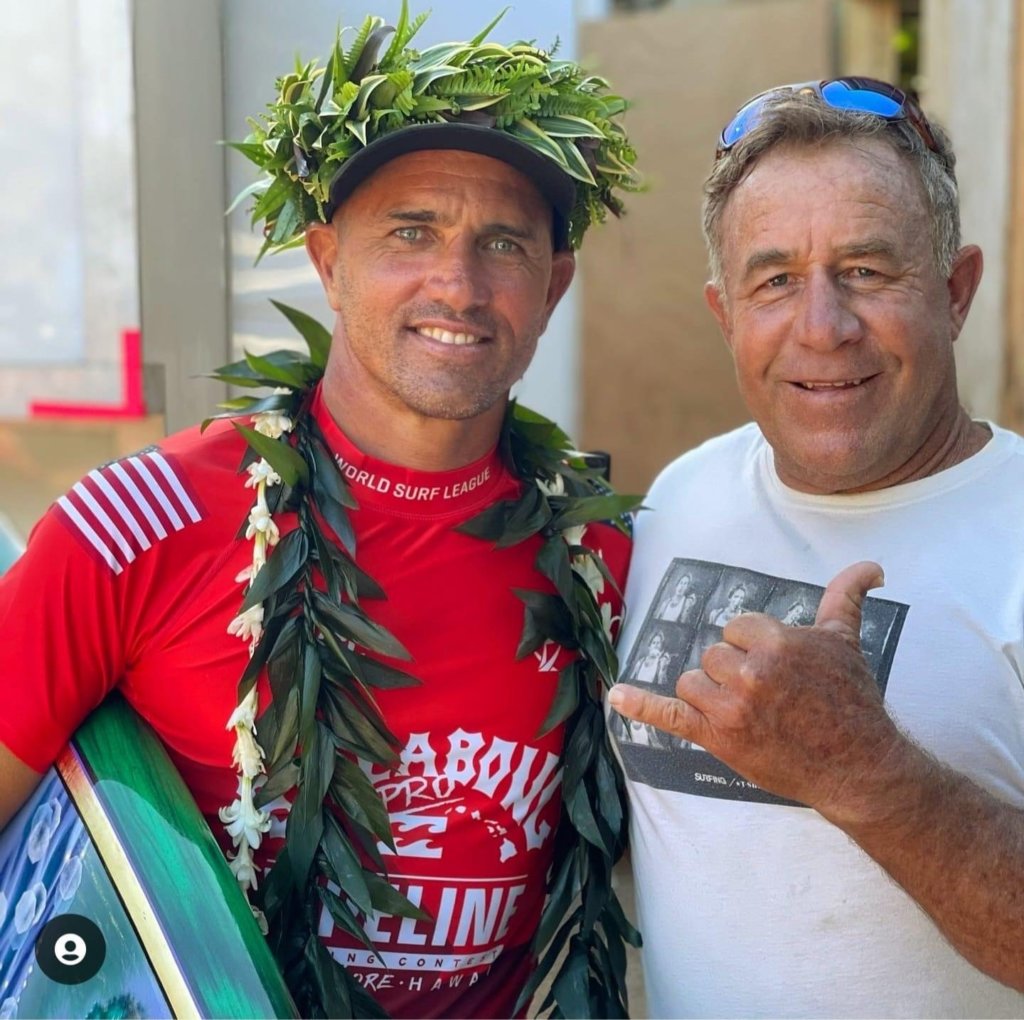 "It's hard to imagine a surfing world without Larry in it…always screaming us into waves and throwing good vibes. Gonna really miss this guy. " Kelly Slater
Image: A couple legends hanging out and Larry…always with a shaka and smile.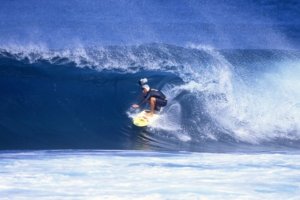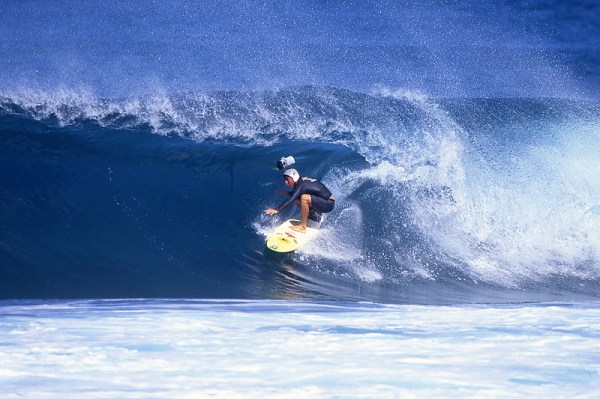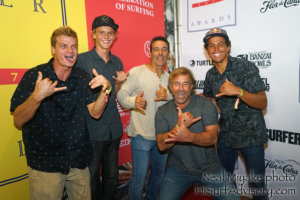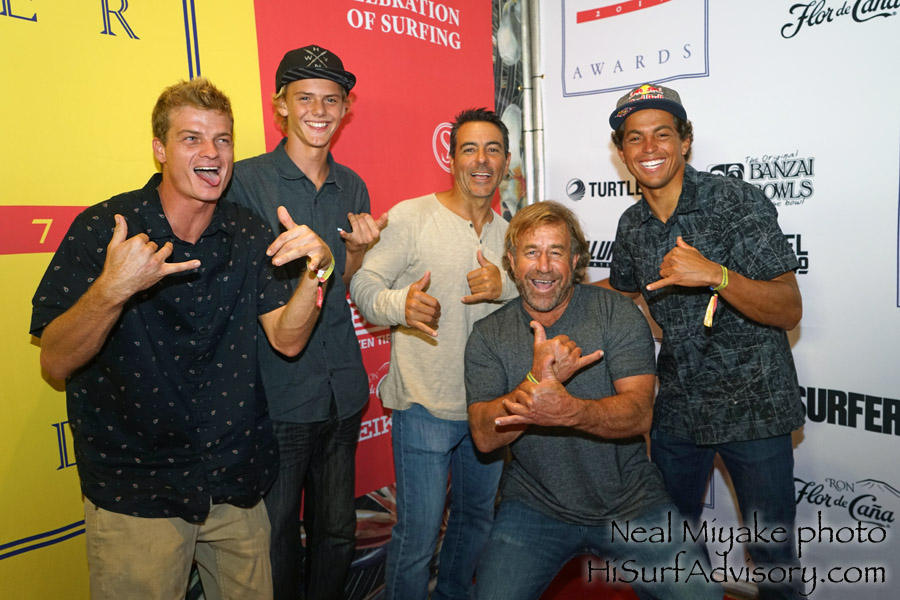 The outpouring of love -and shock- from his passing are blowing up in the media.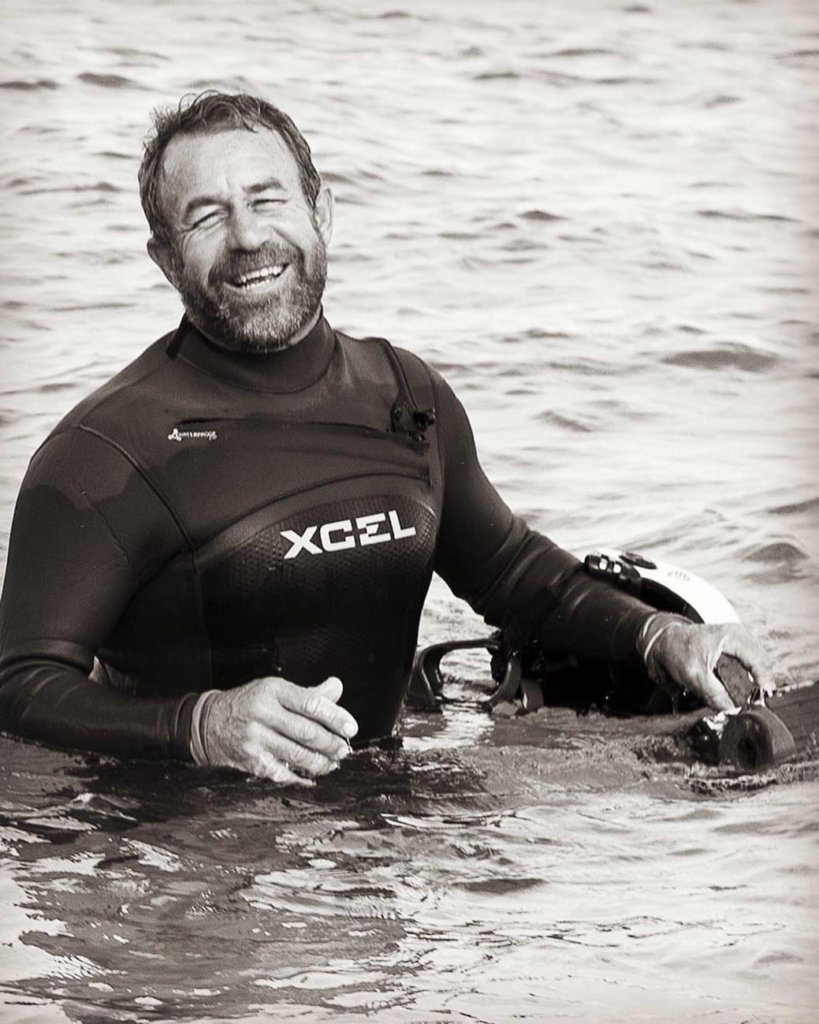 Larry was a beast. Known for spending full days in heavy lineups yet always having positive energy for all who knew him. Larry has countless and timeless captures of water shots at heavy-water spots like Pipe, Jaws, Mavs, Waimea et al. He was truly an influential fixture in the surf world esp. the 7-mile miracle. SNN
The past decade he's been an enduring presence for the WSL camera crew.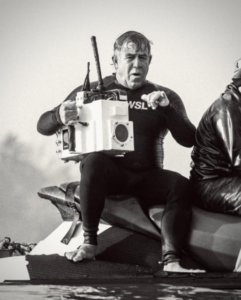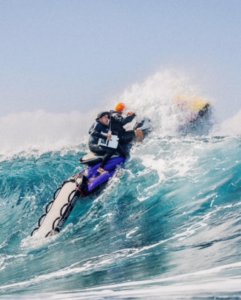 It's not all fun and games…it's hard work…and Haynes was a work horse. SNN
Watch the HBO Series profile in 2019 called Real Sports with Bryant Gumbel…alongside adventure photographers and cinematographers Jim Boole and Jimmy Chin (see the "Risky Business" segment of episode 265).
Those growing up in the 1990s will also remember Larry Haynes' legendary underground surf film series "Fluid Combustion" released in 1999. Here's a taste…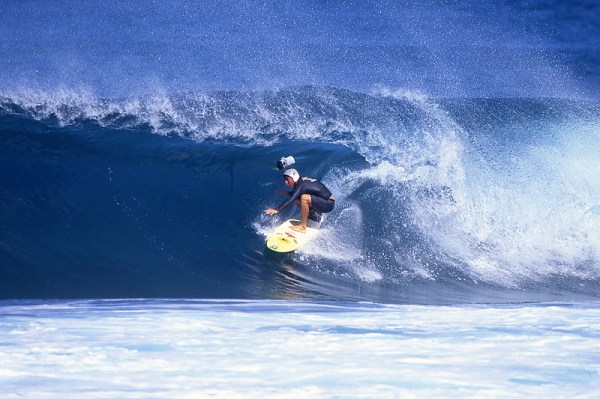 Larry working on a new angles, pre- GoPro. Photo: Gilley
Another legend Rob Gilley once wrote of him:
"Originally from Central California, Larry moved to Hawaii decades ago and never looked back. On every major swell for over 20 years, he has been swimming with a heavy water-housed movie camera in the heaviest conditions. And he does so with a refreshingly positive attitude and a huge smile on his face.
To me, Larry is a precious character in the surf world and a living legend. I have seen him shooting wide-angle in-water film at giant closed-out Off The Wall, Backdoor, Maverick's, Teahupoo, and Waimea. I once was in Australia with him when he shot wide-angle water movies at the sharky Easter Reef when the faces of sets were 25-foot. Before GoPro existed, Larry used to surf with a 10-pound camera attached to his head—a camera that would break your neck if the lip hit you unexpectedly.
The guy is a human bulldog."
RIP. Rob Gilley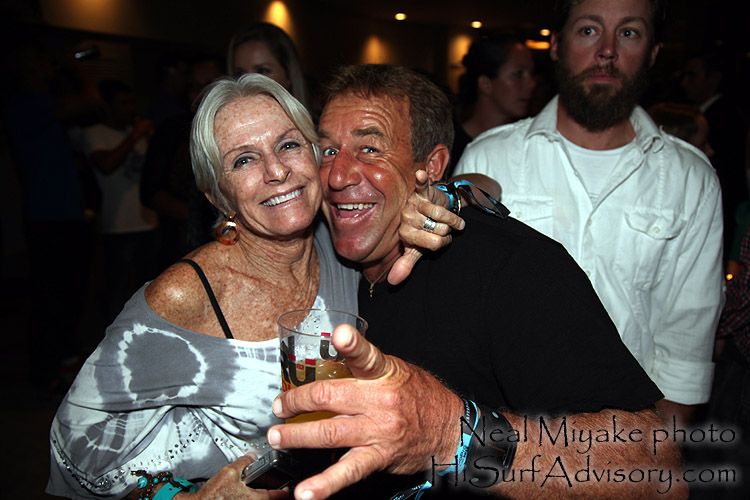 Jeannie Chesser and Larry Haynes…whatcha know…they're both smiling 🙂
Thank Neal Miyake for the classic image. SNN