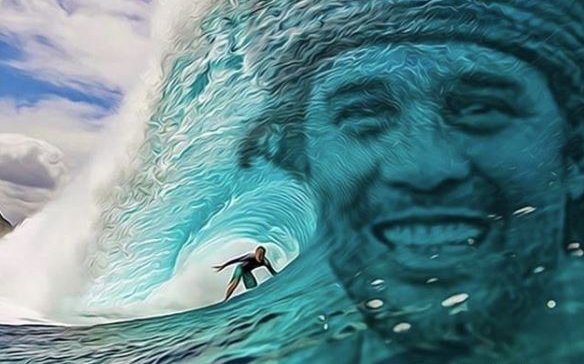 Derek is the Hawaii's first-ever World Surf Champ. A 4X Triple Crown Champ ('84,'86, '88 & '90) and a 2X Pipe Master ('86 and '93 his World Title year).
His older brother Michael and Derek created the Ho Dynasty …which Coco and Mason Ho have carried on.
Derek is considered the top 3 of all-time at the world's most dangerous, infamous reef…he was still charging into his mid 50's!
Derek (55) had a major heart attack Friday…after taking himself to the hospital…he sadly slipped into a coma and passed away later in the day. Derek's friends and family, including his older brother Michael and legendary lifeguard Darrick Doerner, were at his bedside.
Kala' Alexander put it best: "The man. The myth. The legend. Our hero. Words can never express what this man stood for and meant to all of us growing up here in Hawaii…"
We miss you, Derek. Our thoughts and prayers go out to family and friends.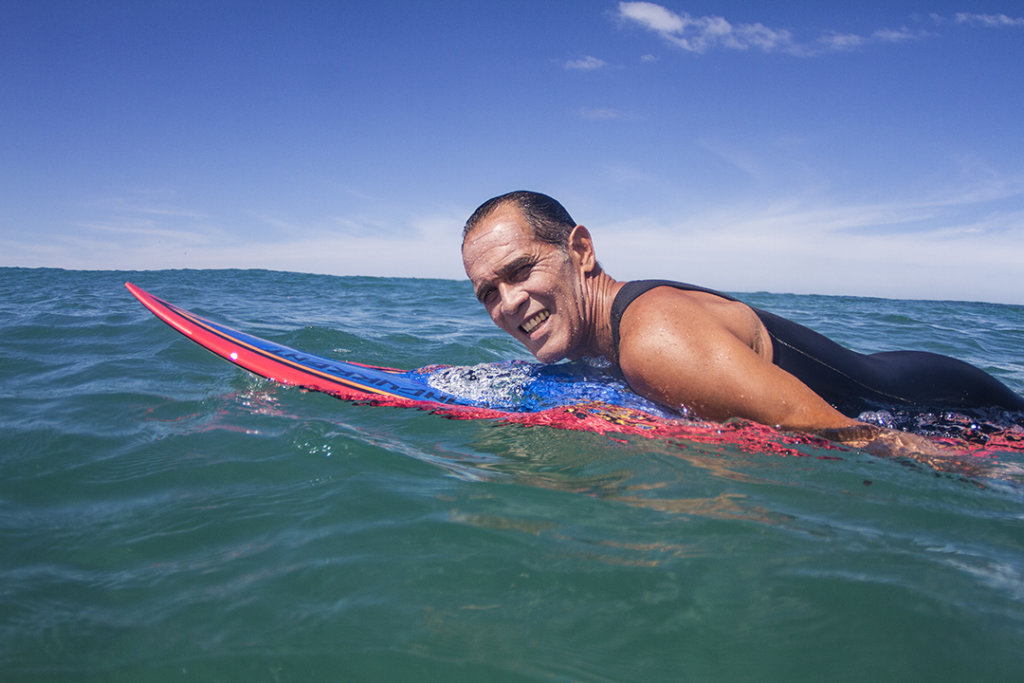 Derek, the most stoked in the water….image: gOnzo/Freesurf

What will you be doin' in your mid 50's? (hint…not this)

A short tribute to The Man.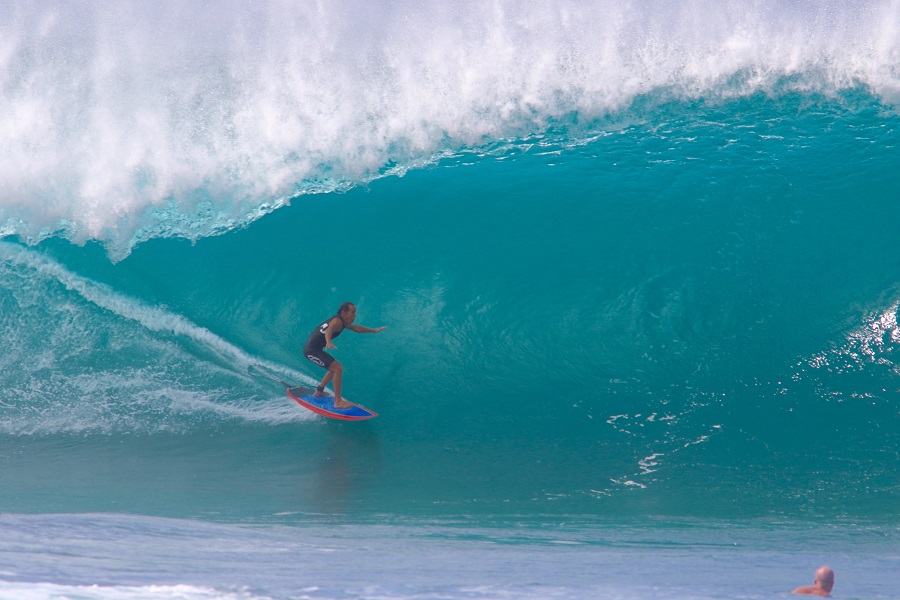 With the exception of his brother Michael…nobody charged Pipe harder and longer than Derek…Photos: Banzai Betty