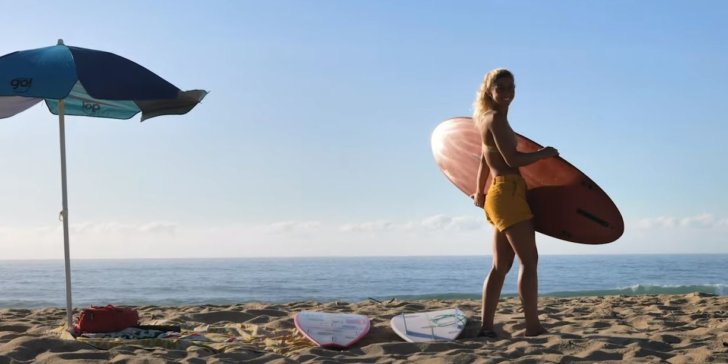 In early fall 2020, Sage Erickson headed out for a quick trip to some desert point waves in Mexico's Baja California.
Knowing full well the area she was heading off to was quite cruisy, in terms of shape and power, she packed her board bag accordingly.
With just enough room for three, Sage opted for:
CI Mid – 6'6" x 20 1/2" x 2 9/16" – 37.8L
OG Flyer – 5'8" x 18 1/2" x 2 1/4" – 25.4L
Rocket Wide – 5'5 x 18 7/8" x 18 7/8" 2 1/4" – 25.4L
Sage returned with a huge smile and stories of fun surfs out on the desert coast, and says she was stoked on her range of boards that were perfectly suited to those conditions.