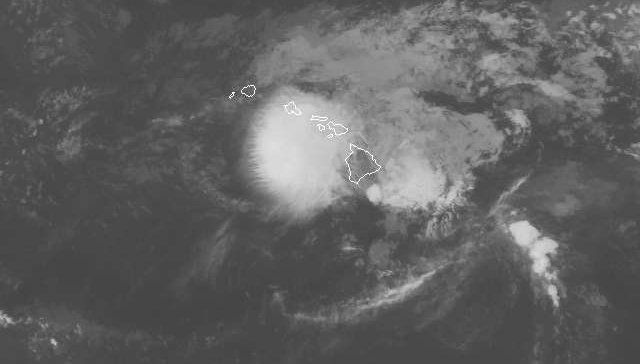 5Am: Lane remains a tropical storm early this morning, with maximum sustained winds of 60 mph.
Tropical Storm Lane was located about 110 miles south-southwest of Honolulu and about 165 miles south-southeast of Lihue. Lane is moving slowly to the north at 3 mph.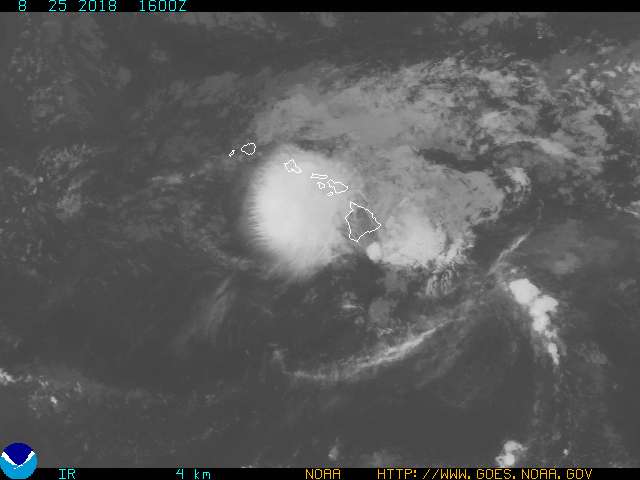 Lane is expected to continue moving slowly northward this morning, followed by a turn to the west with an increase in forward speed starting later today or tonight.
This forecast track takes south of Kauai and Niihau later today and tonight.
However, regardless of the storm's track, life-threatening flash flooding and gusty winds will continue to extend far beyond the center's location. Do not focus on the exact forecast track or intensity of Lane.
Tropical storm conditions are expected in and near outer rain bands across Maui County and Oahu today. Kauai County remains under a Tropical Storm Watch, and tropical storm conditions are possible there starting later today.
Slow moving rain bands associated with Lane continue to affect the island chain from Oahu eastward to the Big Island early this morning.
Rains have decreased over Maui County and most of the Big Island during the late night hours, however, the potential for additional excessive rainfall remains high, which would lead to life-threatening flash flooding, as well as landslides.
Flooding will be possible in areas that are typically not prone to flooding. Lane is expected to produce additional rain of 5 to 10 inches in some areas through the weekend. 20 to 30 inches of rain has already fallen over some parts of the windward Big Island, with over 40 inches of rain recorded at a few locations.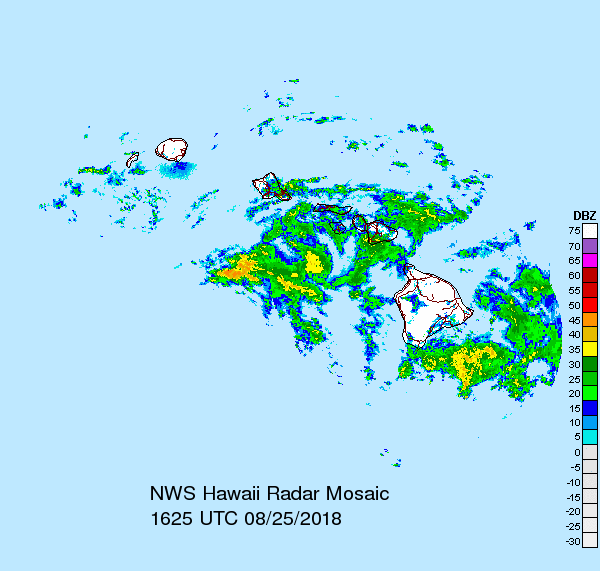 A High Surf Advisory remains in effect through today for the south and east facing shores of all islands.