Dane Reynolds and surf contests don't always mix. Back in the days when he was competing full-time on the ASP world tour you could expect one-word mumbling answers at press conferences, late nights out before early morning match-ups, self-deprecating post-heat interviews with early round flame outs. He needed an IV before the only final he ever made at the 2009 Hurley Pro at Trestles because he drank too much coffee throughout the day and got dehydrated. It was refreshing to see a happy and relaxed Dane during round one of the Quiksilver Pro France. ESPN caught up with him after he beat Joel Parkinson and Bede Durbidge to advance directly to round three.
Now that you're no longer on the tour full-time, how is it to surf contests sporadically? Is it more fun, less fun?
I like the wildcard because you come straight up against the top seed. It's exciting. It's a challenge. Time wise and mental capacity was competing full time was difficult. If that's all you're doing that's probably enough, but I was pretty overwhelmed trying to film and that was what I wanted to focus on.
You seem pretty upbeat here?
Yeah, I'm pretty stoked to be able to do six to ten events each year instead of 20.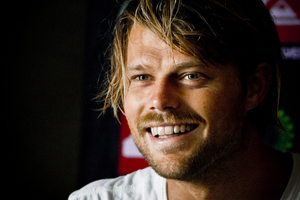 JoliReynolds, from ASP all-star to movie producer.
What else are you working on right now?
A film project with Craig Anderson and Quiksilver. We're actually here filming for that right now.
What's your role on that project?
There's a team of four of us and we all just contribute whatever talents we feel are necessary. So I'll be directing in it slash surfing and having fun traveling with those guys. I really like our team.
How is it being the director of a project rather than being the just the talent?
Oh it's been a crazy learning experience. I'm learning to be decisive and assertive, make decisions and assume a leadership role, but it's good because those are lessons that you can apply anywhere in life.